Follow us on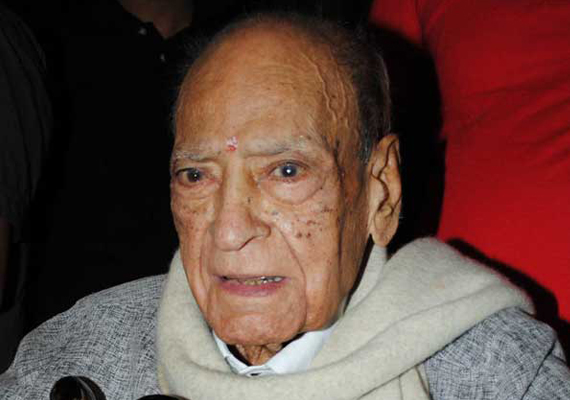 Mumbai, Aug 28: A.K.Hangal's son Vijay says he was speechless when the veteran actor asked him whether he will live through his ordeal in the hospital.
Hangal died Sunday morning after prolonged illness. He was 97.
"I remember when he was to undergo an operation, he asked me if he will live or die. I did not have any answer to that," Vijay, 76, said at a condolence meet organised for Hangal by the Indian People's Theatre Association (IPTA) here on Monday.
The meet was held at Prithvi Theatre here and was attended by
Anupam Kher
, Shabana Azmi, Javed Akhtar and Rohini Hattangadi, among others.
Hangal was admitted to the Asha Parekh Hospital Aug 16 following a fall at home. He suffered a hip fracture, but surgery could not be conducted. Later, a lung failure took a toll on his health.
"It was when he was in ICU I wrote a poem for him," said Vijay.
The poem was read out at the meet by acclaimed actor Kabir Bedi in his deep baritone.