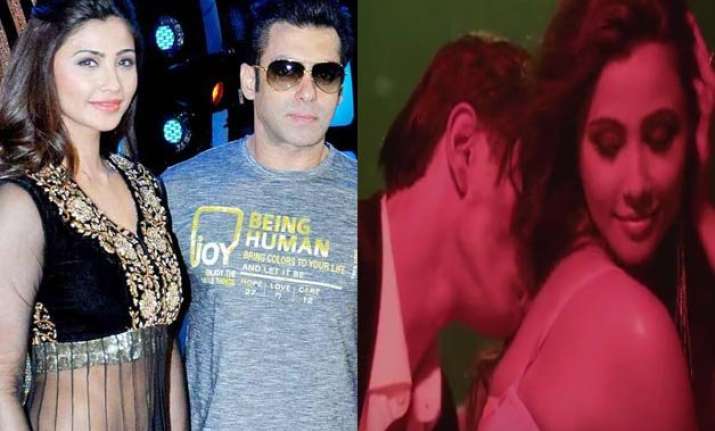 New Delhi: The trailer of the third instalment of the sleazy franchisee Hate Story released today. Like the earlier versions of Hate Story series, this one also revolves around a revenge plot. What we could understand from the thriller is that the movie is filled with loads of erotic scenes.
The movie stars actors Sharman Joshi, Karan Singh Grover, Daisy Shah and Zareen Khan. Evidently, both the leading daily debuted opposite Salman Khan, Zareen in Veer and Daisy in Jai Ho.
As both the actresses have taken a brave step by agreeing to do such a bold movie, we wonder how their mentor Salman Khan had to say to it.
Contrary to what we may imagine, Salman was the one who pushed Daisy Shah to do the movie.
Daisy Shah accepted this at the trailer launch. She said, "I had taken a back seat but Salman was the one who really pushed me for the film… He said I should do this because the film is completely different from Jai Ho."
She also added, "As an actor, one should be open to all kinds of roles. This is something I have pushed myself further with. This is not a safe zone but I wanted to try it and I did it."
On the other hand, actress Zareen Khan said that Salman did not know for a really long time that she was a part of the movie.
Slated for release on December 4, Hate Story 3 has already started making voices due to its erotic content. Let's see how the Indian audiences react to this one.
Meanwhile, you can watch the trailer here: