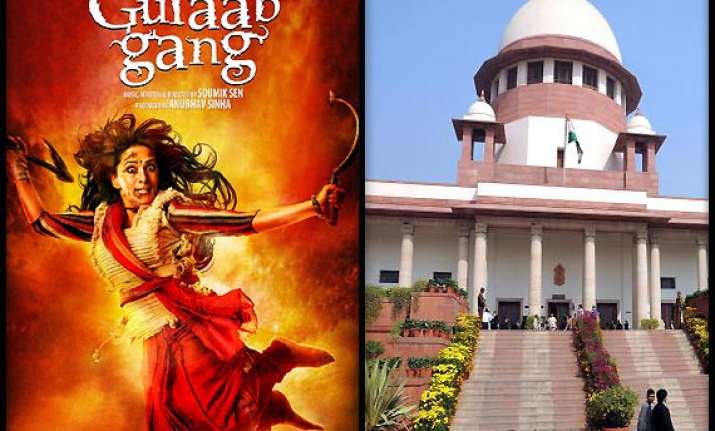 New Delhi: The Delhi High Court today agreed to hear the appeal of 'Gulaab Gang' film producers who have challenged its order staying release of the movie which is claimed to be based on the life of activist Sampat Pal and her organisation Gulabi Gang.
A bench of Acting Chief Justice B D Ahmed and Justice S Mridul agreed to hear the plea during the day after it was mentioned before it by senior advocate Rajiv Nayar, appearing for the producers, Sahara One Media and Entertainment Ltd.
The court said it will hear the plea after the producers will file a compact disc of the lawsuit and other related documents before it. The court asked for the compact disc as it is a paperless electronic court (e-court).