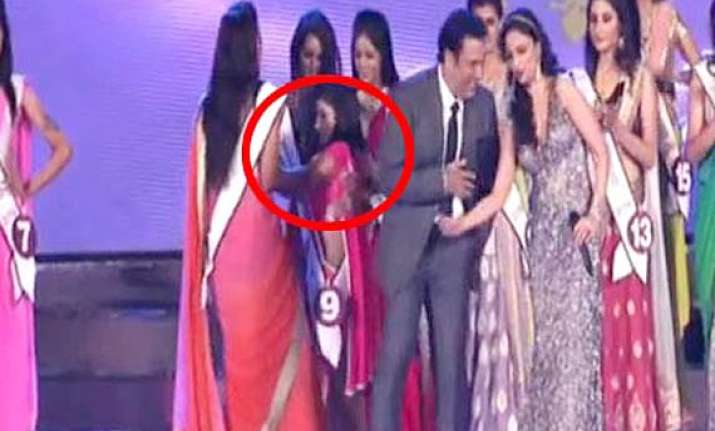 Govinda, one of the leading dancing stars of Bollywood seems less generous nowadays. The actor who has enjoyed a massive fan following during his hey days was recently spotted judging a beauty pageant show.
What caught our eyes was Govinda's ignorance while a contestant fell off unconsciously on the stage. Bollywood's 'Hero No. 1' was busy giving a speech when one of the contestants standing behind the actor fainted and fell off.
Govinda didn't even bother turning around and left the stage after consummating his speech.
Now whether he didn't notice or he deliberately ignored the lady, only Govinda knows the best.
Watch the video here!