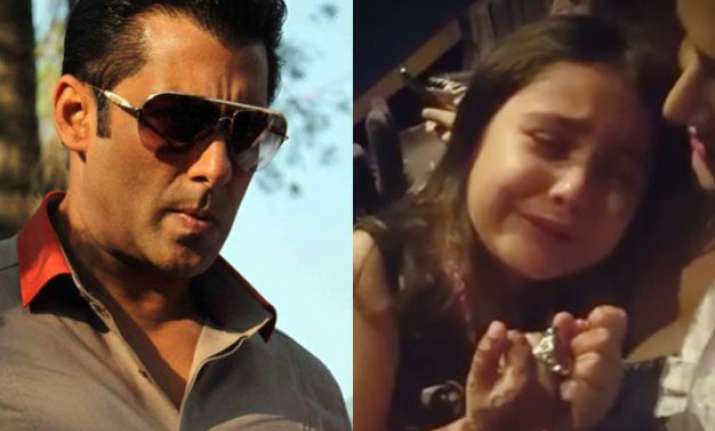 New Delhi: 'Bajrangi Bhaijaan', undoubtedly, is a gem of a movie showcasing superstar Salman Khan's human side in the most adorable manner. The movie managed to strike the emotional chord of the audience and made them cry and laugh at the same time.
Right from critics to fans, the flick has won everyone's heart.
Few days ago, we saw Mr. Perfectionist Aamir Khan breaking into tears after watching 'Bajrangi Bhaijaan'. Initially it was Salman Khan himself, who was left teary-eyed at the special screening of the movie.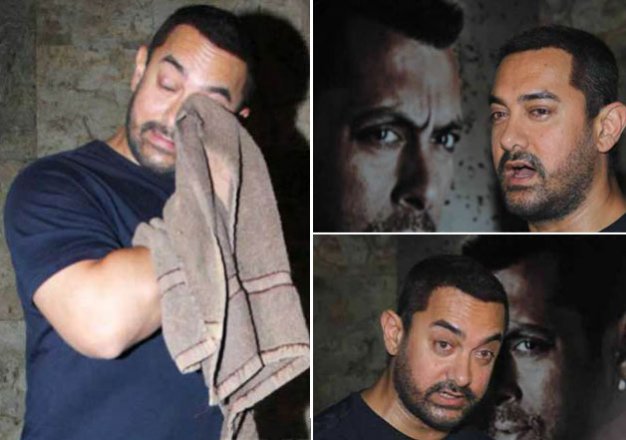 And now it's a sweet little girl who couldn't watch 'Bhai' in pain and burst out into tears. Sitting in her mother's lap, the baby went teary eyed as Salman Khan gets beaten up in one of the sequence.
When her mother asks why you are crying, the innocent girl replies "Because I Love Salman Khan" as tears continue to drop from her eyes. Awww! So much love!
Her reaction is, undoubtedly, the cutest and heart melting ever by a Salman fan!
Kabir Khan, the director of Bajrangi Bhaijaan, shared this adorable video on his twitter account. "This little girl's reaction at the end of my film is truly overwhelming," he tweeted along with the video's link.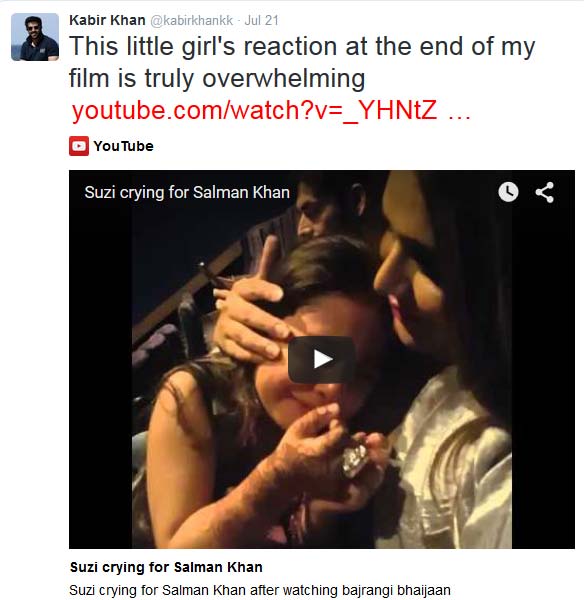 Well! Salman Khan is certainly lucky to get tons and tons of love from his fans all over the world. Though, this girl's reaction would surely move 'Bhai' into tears.