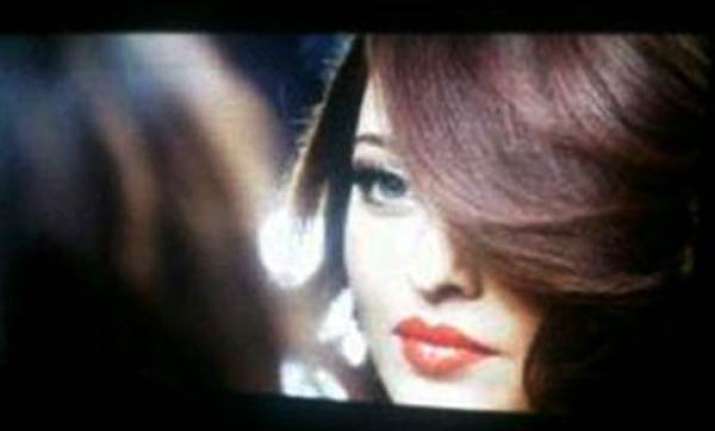 The first look of the much awaited movie, 'Heroine' is finally out. Aishwarya Rai Bachchan looks her best with her bold look in the movie, says a media report. The Bachchan bahu has gracefully stepped into Kareena Kapoor's shoes in Madhur Bhandarkar's Heroine.

There have been many speculations that Aishwarya will be seen in the boldest look with many steamy scenes and with the first look of the movie already out, it seems that all the speculations are turning out to be true.

Aishwarya Rai and Madhur Bhandarkar had launched the first poster of the movie at the 64th Cannes International Film Festival this year.

Talking about the film and her working with Madhur, Aishwarya said, "Heroine is a film that the team was very excited about, and yes I have just agreed to come on board.

"Madhur has been speaking to me for many years to collaborate together on a film and I am glad we are finally working together on Heroine.

"He is the director of multiple award winning films in India and hence, as an actor I'm certainly looking forward to this experience.

"UTV and I have worked before on special work of cinema; Jodhaa Akbar and Guzaarish, both of which have achieved incredible acclaim, appreciation and awards for us."

There's also a buzz that Madhur Bhandarkar's, 'Heroine' is based on Salman and Aishwarya's long lost love affair. It's based on  behind the scenes life of an actress in the Indian film industry.