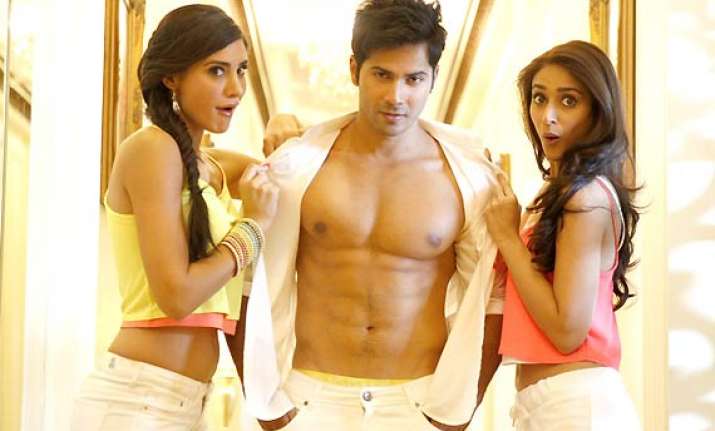 Craziness of a female fan went so up that she tore her favorite actor Varun Dhawan's shirt just to get his attention.
Varun Dhawan who is currently busy with promotional events for his upcoming movie 'Main Tera Hero' was in shock on his visit to Korum mall in Thane.
The newbie heartthrob had gone there to promote his movie with his heroines, Nargis Fakhri and Ileana D'Cruz.
A huge crowd gathered to see the three stars, which created a lot of trouble for them. The trio got mobbed and when the things got worse, the trio had to cut short their visit and leave the mall. 
Varun had a tough time ensuring his heroines got out without any trouble but he didn't get lucky as these actresses. 
One of his female fan tugged his shirt to get his attention and an autograph from him. Much to his surprise the shirt got torn and Varun somehow wrapped the shirt and left the mall.  Thankfully Varun didn't leave the place bare chested.
After the incident Varun must be thinking to coach himself on how to handle crazy female fans!