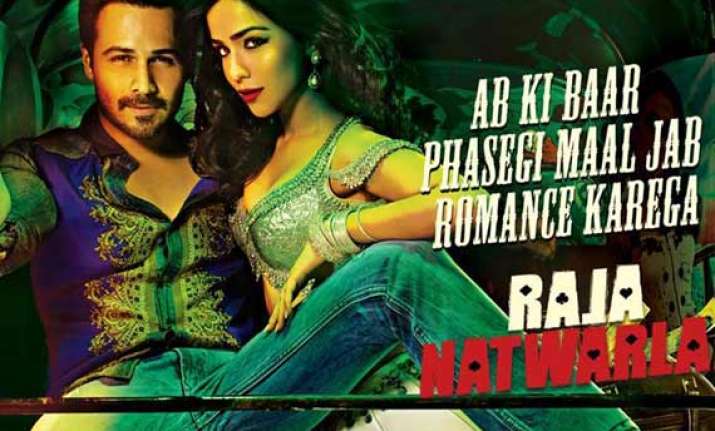 New Delhi: Just three days before its release, Emraan Hashmi's 'Raja Natawarlal' has stormed a major controversy in Jamshedpur over the use of word 'maal' (material) in the poster.
The derogatory word has set outrage among PM Narendra Modi's youth brigade who has criticized the way the women is addressed in the poster.
They are of the view that such demeaning word will create a wrong impression among youths all over. "The strongest possible action should be taken against such vile minded people who consider women a "frivolous material". The poster is an insult to all women and if youth brigade remains silent in such scenario, it will spread malice and will disrupt social harmony", said State coordinator of Youth Brigade Satish Singh.
The Youth Brigade Nirbya defense corps led by Coordinator Mr. Amit Sharma will file a an FIR against the producer Siddharth Roy Kapoor, director Kunal Deshmush, actor Emraan Hashmi and all other associated with the flick in Jamshedpur after consulting the matter with senior superintendent of police there.
Amit Kumar Sharma, the coordinator of "Nirbya Defense Corps" has been guided to appeal for action against 'Raja Natwarlal' team and stop its release until their demand to file an FIR is met.
The controversial poster has been uploaded on social media platforms namely Twitter, Facebook which according to them is malleable. Also starring Humaima Malik, Paresh Rawal and Kay Kay Menon, 'Raja Natwarlal' is set for release on 29th August this Friday.
Recently, it was
Aamir Khan
's highly anticipated 'PK's poster, which came into controversy for nudity portrayal content.