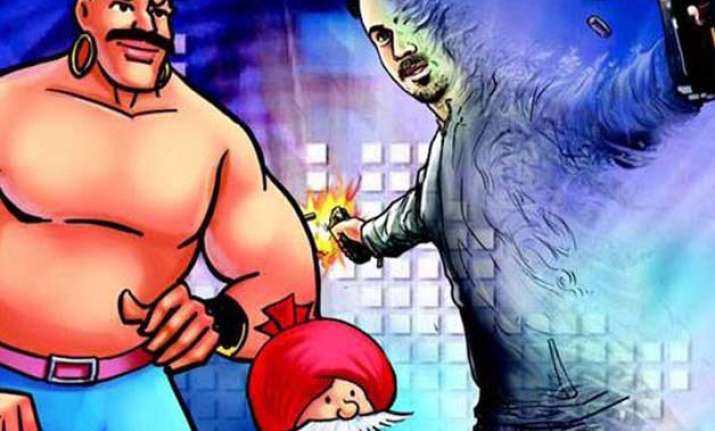 Emraan Hashmi's upcoming film is getting a comic book makeover as Fox Star Studios has partnered with Diamond Toons for a special edition that will integrate Chacha Chaudhary and Sabu with 'Mr X'.
The special edition has been titled as 'Chacha Chaudhary and Mr X' and will be released by Hashmi himself during his visit here.
Produced by Vishesh Films and presented by Foxstar Studios, the film is slated to hit the screens on April 17.
In the comic book, Hashmi will be seen as the invisible superhero with the man whose brain runs faster than a computer - Chacha Chaudhary and his giant companion Sabu from Jupiter resolving cases and combat criminals.
It will be printed in Hindi, English, Bengali, Marathi and Gujarati and will be availabe before the release of the movie.
"We are really happy to have Diamond Toons to partner with us in this unique association: to come up with an exciting comic book featuring Chacha Chaudhary and Mr X - two characters separated by age, but united in their intentions to fight crime rampant in our society," said Shikha Kapur, Chief Marketing Officer of Fox Star Studios.
"Emraan Hashmi has paid tribute to Pran by becoming a part of his latest comic Chacha Chaudhary and Mr X. And according to me, this is the best way an artist can accolade another artist for his creations," said N K Verma, Chairman, Diamond Group.