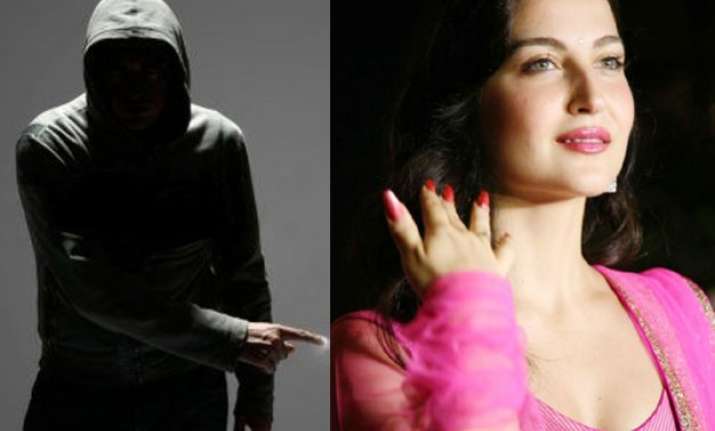 New Delhi: Swedish actress Eli Avram became a household name in India after her stint in famous reality show Bigg Boss. The 'hottie' made her debut in Bollywood with Micky Virus in 2013 and has finally settled in Mumbai.
Over the time, the lady has garnered a decent fan following, the people who love & adore her. But, there is this one crazy fan who turned into a stalker and forced the actress to even change her house.
Elli had to shift from her house in Khar to a new one in Bandra because of lack of security in her previous building, said a report published in Bombay Times. Her stalker had even scribbled her name on the door of her old home, the report added.
Revealing the details of the 'stalking', Eli said, "I don't know if the two incidents are related but it's definitely unnerving. Four boys in their mid 20s kept waiting outside my building gate, wanting to click a picture with me. They told the watchman that they had seen me in my car. Later when they passed by my building, they saw the car and figured l live here. So, they waited for hours, staring at my balcony. My staff requested them to leave, but they left only after we warned them that the cops would be called. Also, my trainer had got a call from a guy asking for my timings at the gym! Luckily, my mother is here with me at the moment so it's okay."
We hope all is well now with Eli!