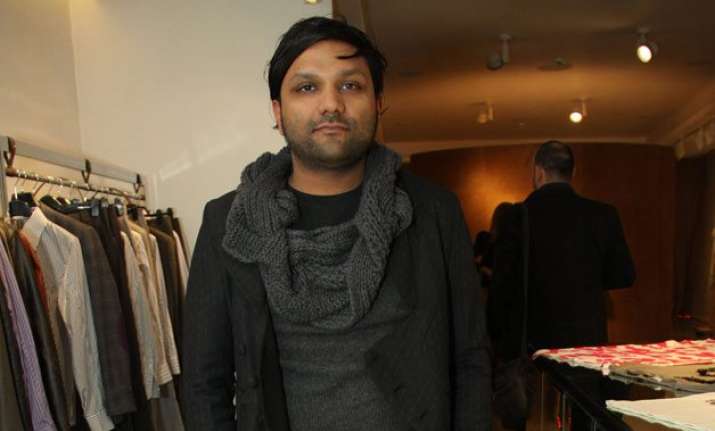 New Delhi: Fashion designer Gaurav Gupta, who will showcase his "Silt and Cipher" collection at the Amazon India Couture Week (AICW) here on Thursday, says "couture has now become global, forward and progressive".
"People now are more aware and know exactly about the kind of embroidery, silhouettes and styles they are looking for. Couture is no longer obvious and traditional like how it used to be earlier. It is evolving every single day," Gupta told IANS on the sidelines of the Amazon India Couture Week.
Renowned for his edgy designs and futuristic concepts, Gupta will be lending his avant garde vision to the event with his collection which gives form and definition to Indian silhouettes - playing with layering, drama, intricate embroideries and flowing fabrics.
"The embroideries are intricate and delicate. Skylight to nightfall colours of the forest shall bring the story alive," the designer said about the collection.
With this collection, Gupta aims to target "all the brides in India, all those women who love couture".
"She is a global bride, the one who is a travelling woman, and is thinking and explorative. My garments are also keeping in mind the other peripheral functions/ occasions at a wedding -- be it sagan or mehendi or a cocktail evening," he added.
Highlighting the significance of couture, Gupta said that it is primarily bridal, but is "consumed by a lot of people".
"Other than a wedding, there is a lot of scope for other occasions for couture, such as birthdays, or tea parties, and the increasing red carpet events where we get the opportunity to showcase. Bridal itself is progressive and experimental," he added.
Some of the fabrics used in Gupta's collection are silk organza, chiffon, georgette, silk crepe, delicate laces, tafetta, which he was used with colours like champagne gold, silver grey, ivory, beige and corn.
The collection also features line lace jackets, long Jackets, peplum tops, trousers, layered skirts, sari lehengas & gowns, flared and pleated skirts, high-waist skirts, corsets and capes.