Follow us on No wonder when Arnub speaks he never lets anyone else do the talking on his show, but when he does it turns out to be the most hilarious chat of the moment!
 
Days before 'Kill Dill' release, the trio Ranveer Singh-Parineeti Chopra-Ali Zafar appeared on the show 'Barely Speaking with Arnub', only to be grilled by the latter & the show's video went like a forest on fire.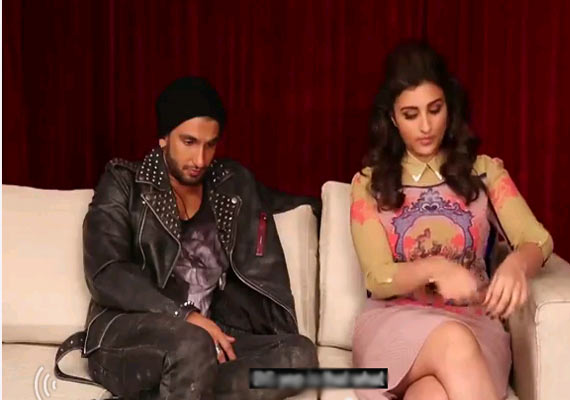 But that is not it folks, the Qtiyapa team has deliberately kept some scenes from us and these scenes are no less hilarious than the released ones.
The deleted scenes video will see Arnub getting on to their (trio) nerves; we will have to give it to the actors for their courage to face the unforgiving anchor.
This is something new in Bollywood where stars come and humbly gulp down the insults meted out to them (although it's all in the right spirit), and they open-heartedly listen to the controversies surrounding them a far cry from the earlier stars who would not stand a single word against them.
Just watch and enjoy!