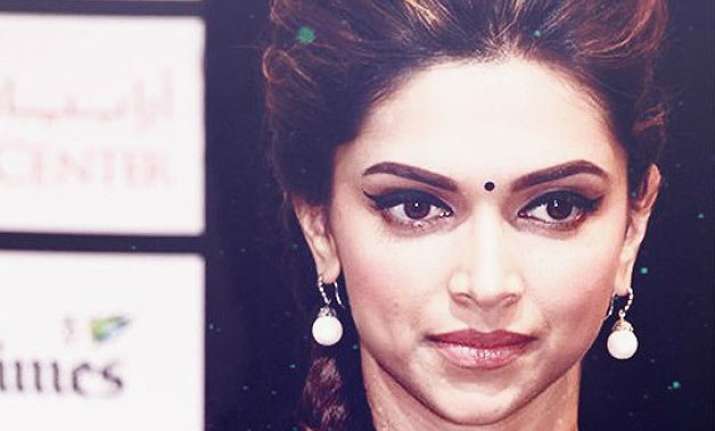 Deepika Padukone to fight wearing 20kg armour for Ranveer Singh in 'Bajirao Mastani'
New Delhi:
Deepika Padukone
might be seen breaking her own shells with
Ranveer Singh
in Bhansali's periodic drama 'Bajirao Mastani.'          
The actress who makes sure to do everything out of her comfort zone will be seen donning armour weighing 20kg in the film. Deepika who is essaying the character of Mastani in the film has to wear the armour for battle sequence in the film and the actress is even undergoing a rigorous training for the particular sequence.
While Deepika Padukone has spilled the magic of her giant lehengas and ghagras in 'Ram Leela,' the actress' powerful portrayal of Mastani has demanded her to make the usage of such a heavy protective covering.
And given the fact that it is a Sanjay Leela Bhansali film, it has to do everything with being larger-than-life and wholly real. While the appearance of Priyanka Chopra in the film has already garnered enough eye balls due to her styling and costume, Deepika wearing armour too strikes that anticipatory chord among the audience.
The costume designer for the film, Anju Modi has been doing extensive hit and trial tactics to put more life in the characters of 'Bajirao Mastani'. The designer has also carved the costumes for Ranveer-Deepika's 'Ram Leela.'