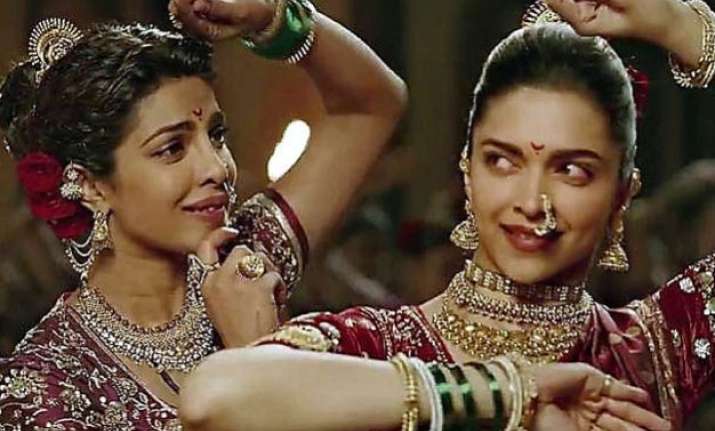 New Delhi: Competition in B-town has often turned several friends into foes. We have come across several cold wars and cat-fights where contemporaries, who were once known as the best of friends, are seen taking a dig at each other.
No wonder they say, there are no permanent friends and enemies in the glam town.
But it seems Priyanka Chopra and Deepika Padukone are all set to give some serious friendship lessons to the people.
We all know that PeeCee and Deepika are the best of friends since a long time and so far they have been successful enough to maintain a steady relationship.
At present, both the divas are on their career high and are all set to make their Hollywood debut.
While Deepika is shooting for 'xXx: The Return of Xander Cage', Priyanka too has begun shooting for her first Hollywood movie 'Baywatch'.
The 'Barfi' actress is quite excited for her forth-coming movie.
With both the divas getting their movies released at the same time, it is quite obvious that there will be a competition between Deepika and Priyanka.
However, when quizzed about competing with the 'Tamasha' actress, PeeCee said, "I guess Bajirao Mastani is a winner all the way."
In fact, when Priyanka was asked about Deepika's Hollywood debut, the 'Mary Kom' actress gave the best reply ever.
"But I am really happy and glad that such Indian talent is coming towards global entertainment. We have so much potential and I am glad that is being tapped. It is amazing for Deepika to be in XXX but more than that having Deepika in the film will be really amazing for xXx," Priyanka Chopra was quoted saying.
Priyanka's 'Baywatch' revolves around the leader of an elite group of lifeguards (Dwayne Johnson), who is forced to team up with a young, hotshot former Olympian (Zac Efron) to save their beloved bay.
Slated to hit the screen on May 19, 2017, 'Baywatch' will see Priyanka Chopra in a villainous role.