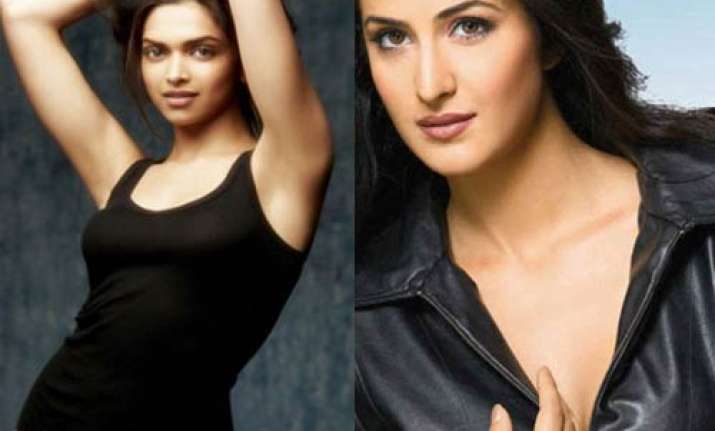 Bollywood stars Katrina Kaif and Deepika Padukone may work together in the sequel to Sajid Khan's film Housefull, reports Mumbai Mirror quoting a "source".
Both Deepika and Katrina are professional rivals and can't see eye to eye. Added to this, the report says,  is their apparent animosity over
Ranbir Kapoor
. Reportedly, Ranbir ditched Deepika for Katrina, and since then the actresses have not been on talking terms.
However, in a shocking turn of events, one hears now that Katrina and Deepika will work together in the sequel to Sajid Khan's Housefull.
The original star cast of Housefull had Deepika Padukone and now Katrina will be added to the new cast.
A source says, "The Housefull sequel will see a lot of new faces. Apart from
Akshay Kumar
, Ritesh Deshmukh, Arjun Rampal, Deepika Padukone, the new list comprises of Katrina Kaif, Paresh Rawal,
John Abraham
and Nana Patekar."
The source adds, "But what will be exciting is to have Katrina and Deepika in the same frame. Both the actresses are not on good terms. Recently, Deepika's statement on a chat show about wanting to see Katrina's passport didn't go down well with Katrina."
When contacted, director Sajid Khan said, "I am on the scripting stage at the moment. There are a lot of names that are confirmed and some still need to be. At the moment, I can confirm John Abraham, Akshay and Ritesh." When quizzed about Deepika and Katrina he said, "They are my friends and I am still scripting."