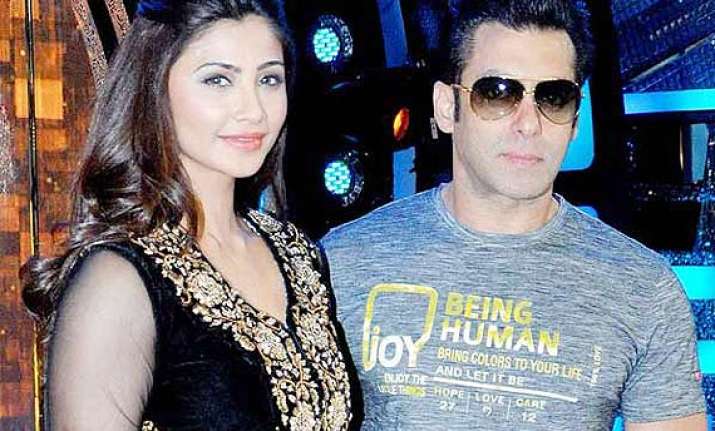 Salman Khan, the man who has given many Bollywood ladies a platform to begin their journey in the industry had to face a cold shoulder from one of her divas recently.
The buzz is that Daisy Shah, Salman's actress in his latest flick, 'Jai Ho,' walked out of her party fumingly. Daisy, who so far has shared a cordial relation with Salman takes him as his mentor and has many a time praises him in the media.
While the reason behind Daisy's such a raging behavior is not confirmed, the speculations are on that the lady couldn't stand Lulia's presence there. Lulia Vantur, Salman's recent alleged girlfriend shares a not-so-good camaraderie with Daisy Shah and that's the reason why Daisy preferred maintaining a distance from Salman's social circle.
Salman's family including sister-in-law Maliaka Arora Khan too doesn't approve of Salman and Lulia's relationship and seems not to be entertaining the bond between the two.
The shocking part of the news remained that even Salman didn't bother making the things calm between Lulia and Daisy and was enjoying in his own world.
Definitely Salman knows how to woo his ladies back, we just wish this tiff ends soon!