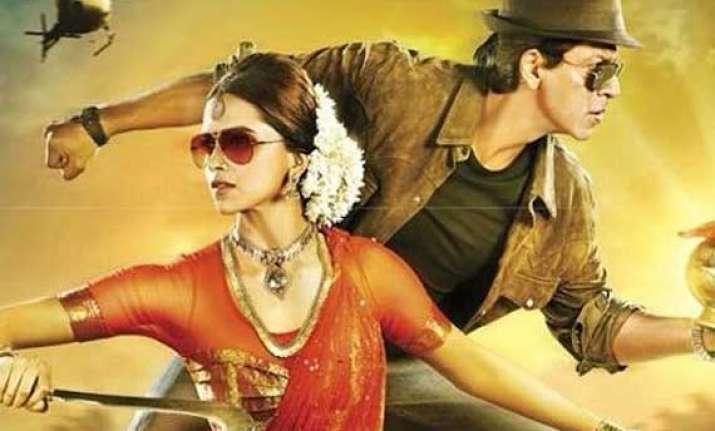 Mumbai: Shah Rukh Khan's "Chennai Express", which logged over Rs.200 crore at the box office, has also scored high on the movie-on-demand service of direct-to-home operator DishTV.
"Chennai Express" was offered by DishTV to its users starting Sep 25, and the entertainer replicated its roaring box office success, on this platform too.
The volume of orders broke all previous records for "largest number of orders for any single title" on the movie-on-demand platform.
"Shah Rukh Khan's unique ability to connect with fans across all age groups and in all parts of the country worked as a huge catalyst in redefining the dynamics of movie viewing on movie-on-demand, and in achieving this breakthrough viewership," Salil Kapoor, chief operational officer, DishTV, said in a statement.
"We look forward to building this synergy of entertainment with more such more such big titles from the superstar to delight our subscribers," added Kapoor.
Directed by Rohit Shetty, the mass entertainer also features
Deepika Padukone
. The movie managed to cross the Rs.100 crore mark within its opening weekend itself.