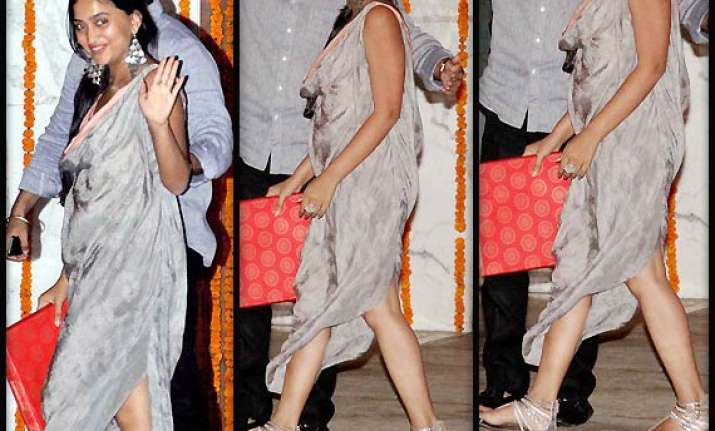 Proud parents of baby Vivaan Veer Oberoi, Vivek and Priyanka might be expecting their second baby soon.
Lately we have spotted Priyanka stepping out donning ill-fitted clothes giving enough space around her waist.
We wonder if she is trying to hide away the baby bump. No matter how much hard the couple tries avoiding the news of Priyanka's second pregnancy to break out; we surely give you a glimpse of Priyanka's baby bump that was put on clear display.
At Kangana's birthday party that was held last night we spotted a gleaming Priyanka Oberoi arriving in an ill-fitted grey dress. The dress clearly gave away much more by shaping up around her growing bump.
Lets' see when the couple to announces the happy news!