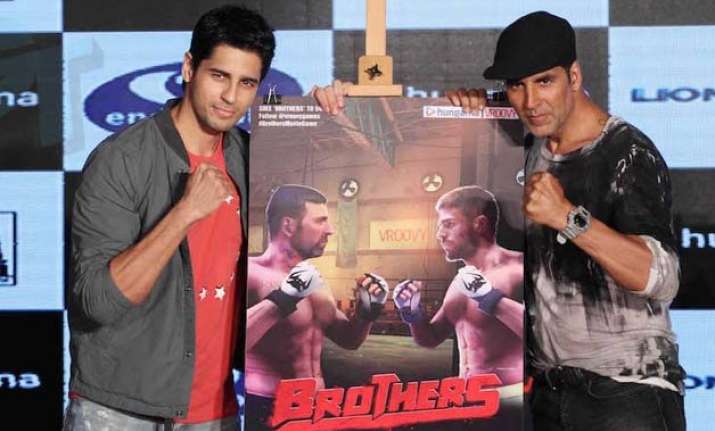 Bollywood filmmakers try new ways to allure audiences to theatres every Friday. The makers push the boundaries to break the clichéd ways of promoting their movies. They have tried item numbers by actresses to sell a movie, they roped in celebs to talk about their films and now they launch video games based on the upcoming flick for promotion.
With Akshay Kumar's 'Brothers' awaiting release this Friday, the team has launched a video game by the same name. However, this isn't a first time when a Bollywood movie has been made into a video game.
Taking a different route than Hollywood, Bollywood doesn't wait for their movies to do well before releasing the game. It is more of a publicity stunt to grab the attention of the audiences.
Here is a list of five movies that were made into video games:
Brothers: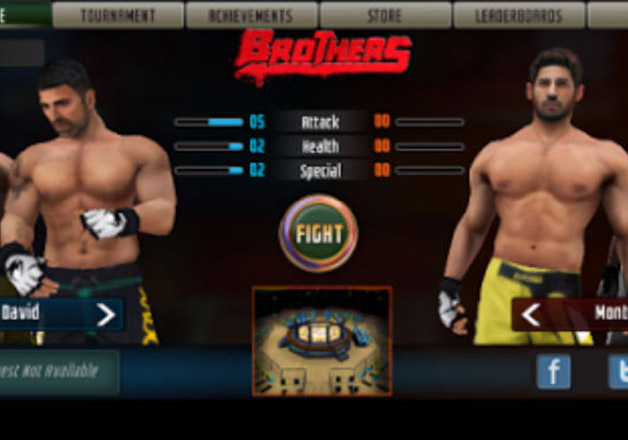 The newest entrant in this list is a game on Akshay Kumar and Sidharth Malhotra's upcoming movie 'Brothers.' Titled, 'Brothers: Clash of Fighters, the game has 3D animated life-like characters from the movie played by Akshay and Sidharth as well as a roster of international fighters. The game is powered by VROOVY which is a joint venture between South Asia's Digital Media Company Hungama and India's game service company Gameshastra, and it features intense real life fight moves as well as combo moves and finisher moves.
Ra.One: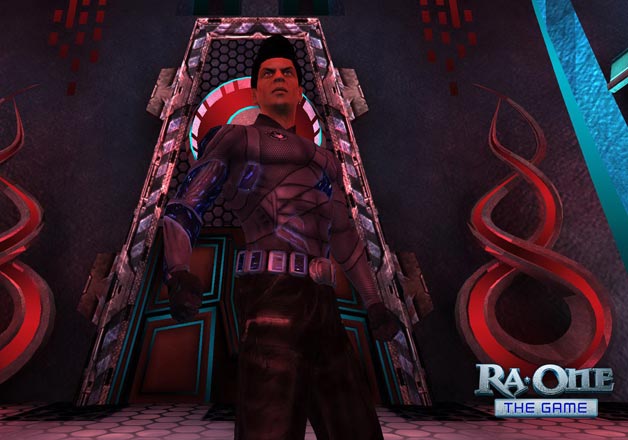 Shah Rukh Khan wanted his superhero movie to be a huge success and he left no stone unturned for the same. Before the release of the movie in October 2011, Shah Rukh had announced that RA.ONE - The Game will be released in September. The game was seen as a prequel to Shah Rukh's sci-fi movie and was developed on key PlayStation platforms of PS2 and PS3. The video game was a result of partnership between Sony Computer Entertainment Europe and the Ra.One franchise. This only adds to the argument that Bollywood can go way beyond in making their movies a commercial success.
Krrish: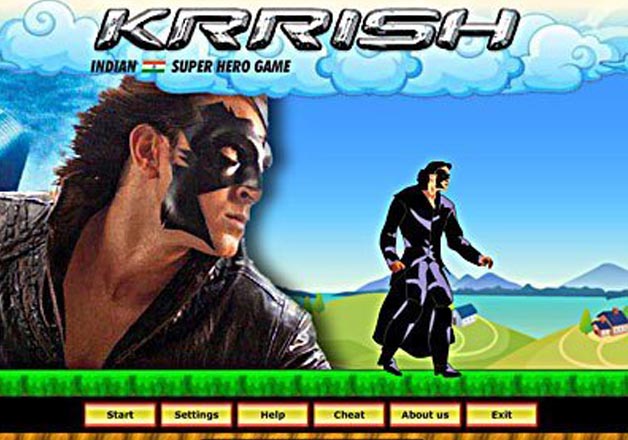 Krrish gave India its first superhero who wore a black robe and a mask. This Hrithik Roshan starrer was a sequel of Koi..Mil Gaya. The movie was a huge commercial success and shortly after the release of the movie, Krrish video game was released for mobile platform. The game was seen as a dorky combination of Mario and Contra aesthetics. Given the fact that it was a fan made game, the amateurish quality was somehow justified.
Ghajini: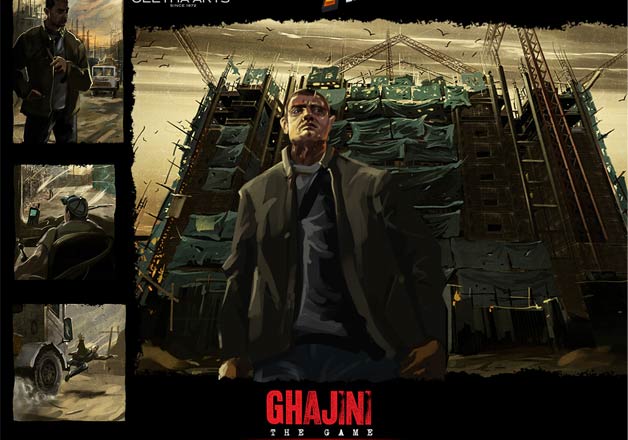 This Aamir Khan starrer broke all records there were. It was the first movie to join the 100 crore club and also the first movie to be made into a 3D game for PC. The game was produced by FXlabs and Gheetha Arts and marketed by Eros International. Huge amounts of creative effort was put to give the game's character features like Aamir Khan's Sanjay Singhania, right from the hair cut to the tattoos. The third person action game recreated movie locations, scenes, visual content and also dubbed Aamir Khan's voice for an authentic gaming experience.
Dhoom 3: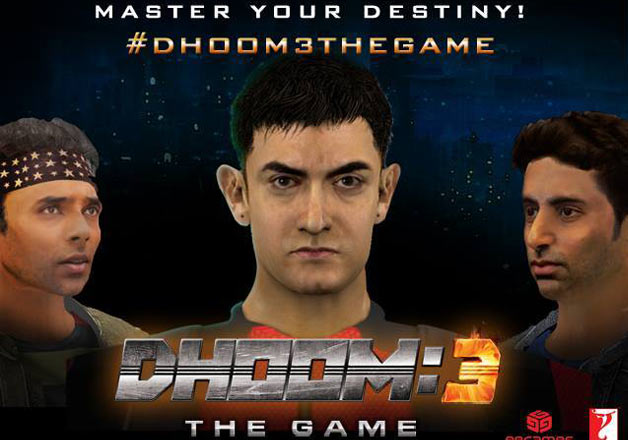 Dhoom 3 took a very different path for promoting the movie. Yash Raj neither released the songs nor cuts of the movie. But they did release movie's video game. This game was the brainchild of 99Games which collaborated with Yash Raj for this official game for Android, Windows Phone 8, Blackbery 10 and iOS devices. Packed with loads of action, this game was an endless bike race where players would face various kinds of obstacles they had to evade. Having 32 levels, this game was well received by gaming lovers!