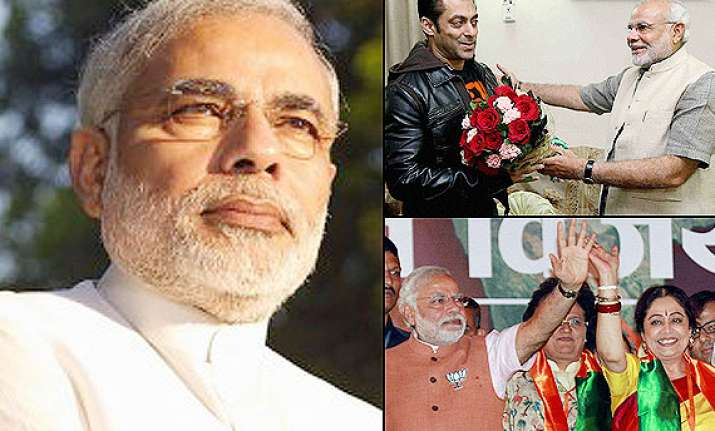 Narendra Modi, now the man who will bring all  the 'ache din' back in India after being anointed as the country's 15th honourable Prime Minister is here to roar and show his prowess to the world.
 The 16th Lok Sabha elections in India has taken a set back by deeming the man who was so far Gujrat's CM, Narendra Modi as the leader of the nation from now onwards.
His win has not remained just a matter of a few facts or a mere political turmoil but has lead many creative minds to conquer the grounds for making Modi ji the ruler of the nation. Apart from all the promotional campaigns, speeches, rallies, what has also made it to the mark is Bollywood's   ultimate participation in making NAMO, the eventual battle winner.
From those highly intriguing BJP's 2014 election songs to all those celebs, who actually fought the battle by being in the grounds, Bollywood's contribution strictly remained a not-to-undermined slew in the major win.