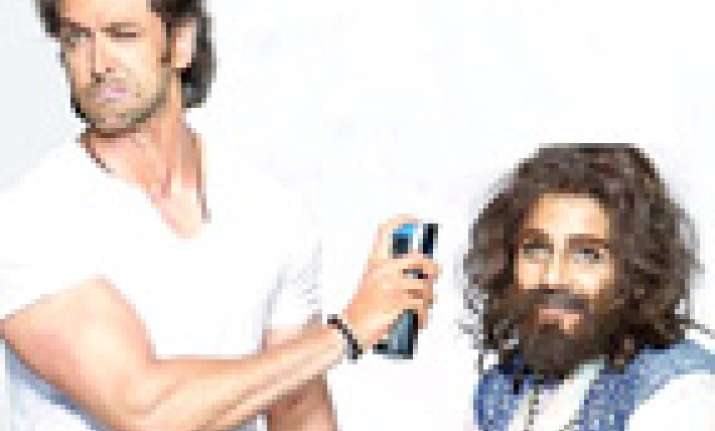 New Delhi: Vidya Balan seems to be taking no break from her 'Bobby Jasoos' fever. And the recent to have got victimized of Vidya's disguise attack is none other the superhero of Bollywood, Hrithik Roshan.
Dressed up as a beggar, Vidya very smartly planned to play prank on Hrithik Roshan. While the actor was busy shooting in a suburban restaurant in Mumbai, Vidya in her terrible beggar avatar approached him and insisted to meet him.  
She even refused to get away till she gets any alms from Hrithik himself. Caught up in such a situation, the man went furious and ordered the guards to throw the beggar out.  
However, the guards and the rest of the unit busted into an uncontrollable laughter and Hrithik realized the entire prank.  
Well, we say a great trick Vidya! It's not easy to fool the 'Krrish' himself.  
Vidya Balan is certainly on a promotion spree for her upcoming 'Bobby Jasoos,' in which she is playing a detective. Starring Vidya Balan in the lead role, 'Bobby Jasoos' will be out on July 4. Directed by Samar Shaikh and produced by Dia Mirza and her beau Sahil Sangha, the film is based on a popular detective series aired on Doordarshan.