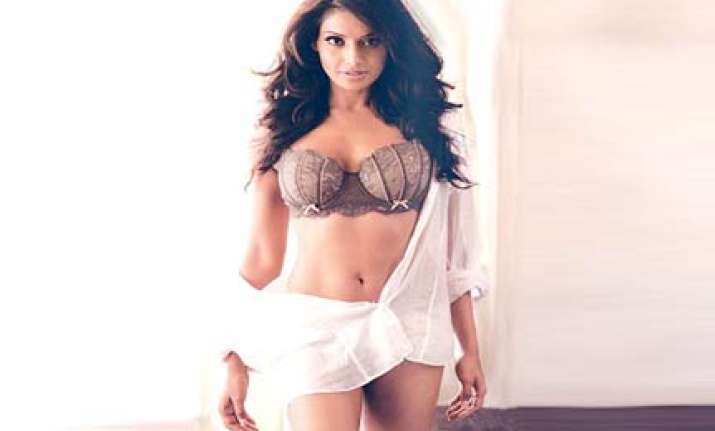 Bollywood actor Bipasha Basu will be seen in yet another de-glam role in a Priyadarshan film, reports DNA .
She is not ditching her sexy avatar for serious cinema, on the contrary, she will  be seen donning a sexy bikini in the film,  a la Dhoom style.
Though reluctant to divulge any details of the film, Bipasha does admit wearing a bikini on screen again. So, what is she more comfortable in… salwar suits or the two-piece?
"Both, but wearing a bikini needs a lot of hard work," says the actress. "The camera catches the minutest of things, so you can't take a chance of wearing one without being perfectly toned."
So, who is the real Bipasha? Gorgeous diva or the simple girl-next-door?
"A mix of both. I am a simple girl at heart, but I'm also someone who is aware that you can wear the tiniest of clothes, yet have your values in place," she says.
"The aim," adds the actress, "is not to just look sexy, but to look fit, good and comfortable in whatever you wear. There's a fine line between being sexy and sleazy. I'd never want to see myself cross that line, whether in a sari or a bikini."
And which look does lover John Abraham prefer her in? "Both, I hope," she smiles.