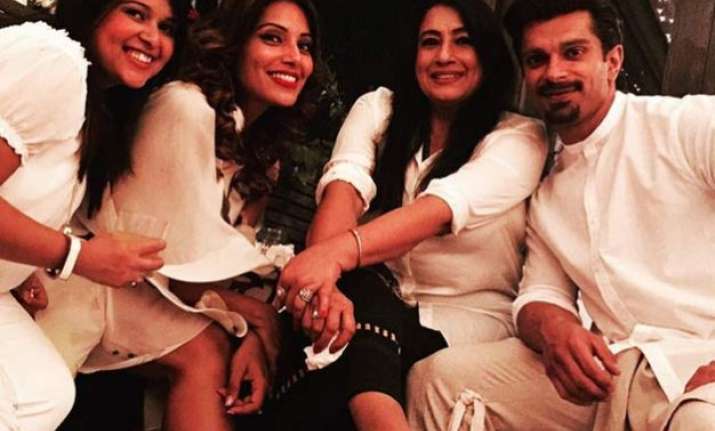 New Delhi: Actress Bipasha Basu was paired with newbie Karan Singh Grover for the first time in the horror flick 'Alone'. Their chemistry set the screen on fire and it also got tongues wagging about their relationship status.
Though both of them chose to go through the clichéd path labelling each other as 'good friends', their sizzling pictures proved otherwise. For the better part of last year, the two were spotted together - be it holidaying, partying or hitting the gym. They welcomed the New Year together at a foreign location. Quite obviously, they could not escape the question of marriage.
A few days ago, the grapevine was rife with rumours that Karan's ex-wife Jennifer Wignet is the reason this couple can't get hitched. Though Karan and Jennifer have separated, they are not divorced yet. However, Jennifer rubbished these rumours saying she was happy Karan had moved on and that she wishes the best for him.
Reports had also suggested that Bipasha's mother Mamta wasn't happy with her current boyfriend. Karan Singh has been in two failed marriages and Mamta was reluctant to give their relationship a nod.
However, new photos which Karan posted on Instagram indicate that Mamta has welcomed him into the family. Karan shared a picture with the caption, "The most important night of my life...In the midst of angels...Lucky me..."
Well, with things going well for the couple, a marriage announcement could well be on the cards. If it does turn out to be so, we certainly hope it's a third-time lucky for KSG.