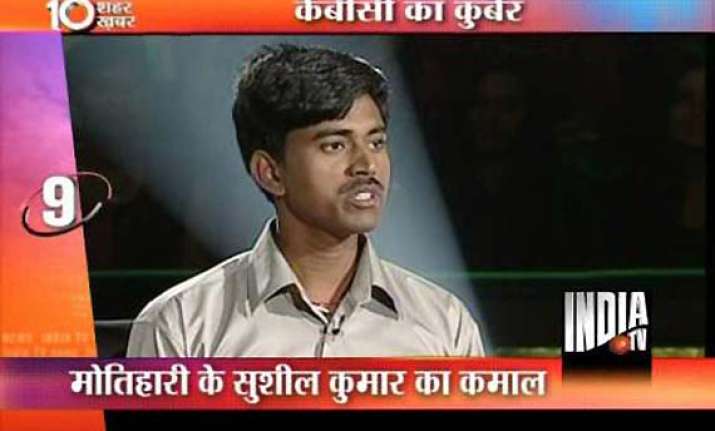 Mumbai, Oct 25: Diwali came early for Bihar's Sushil Kumar as he has become the first person to win the full prize money of Rs five crore in the fifth season of popular-quiz show 'Kaun Banega Crorepati'(KBC).

The 27-year-old Kumar correctly answered the jackpot question worth Rs five crore asked by megastar Amitabh Bachchan during the episode shot today, to presumably win the highest prize-money awarded in Indian game shows, sources said today.

Kumar, who recently got married, is a computer operator and a part-time tutor in Bihar.

The fourth season of KBC had seen Jharkhand contestant Rahat Taslim, winning Rs one crore, after she quit the jackpot question.

The episode will be aired on Sony TV on November 2, channel sources said.