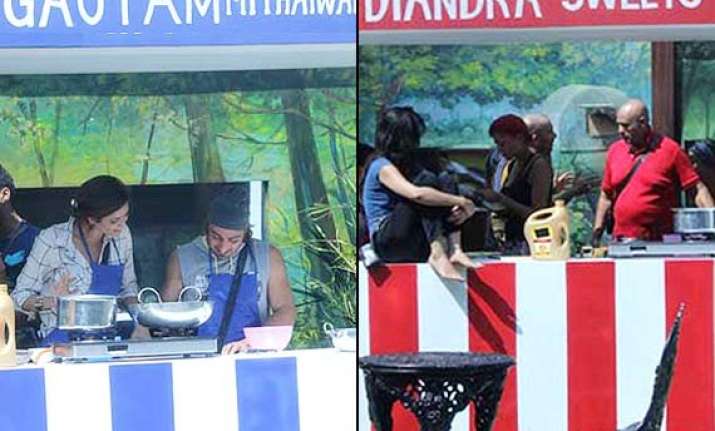 New Delhi: Bigg Boss 8, Day 30 accelerated the festive mood inside the house a notch ahead.
The luxury task this week has turned into a sweet (mithai) making competition with two teams viz. 'Gautam Mithaiwala' and 'Diandra Sweets' competing against each other.
 
Current captain Ali Mirza has been appointed to judge the competition and while he rated the sweets prepared by Diandra's team (Soni, Puneet, Minnisha, Upen) above Gautam's team (Karishma, Sonali, Praneet, Pritam, Aarya), a lot of hustle and bustle during the task liven up the environment.
 
Probably the first task of the season done with utmost fun and sincerity at the same time, both the teams showed an enthusiastic appeal towards the game.
 
However, tiny incidents like Puneet's evident over excitement and over acting on issues called for little scuffles during the task. Also, Aarya Babbar who was in Gautam's team went for cheat and stole sugar from the ration as his team couldn't get the sugar from the ingredients made available particularly for the task.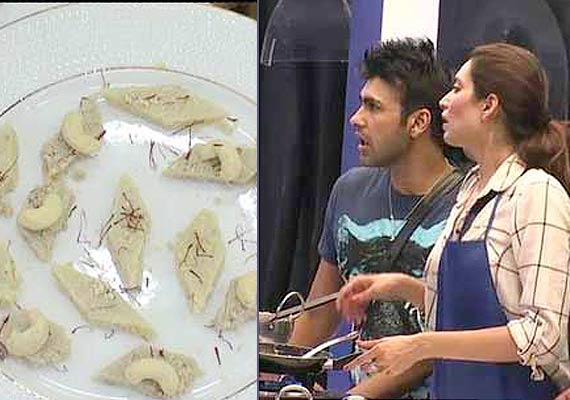 Though caught by Captain Ali, this incident added a lot of humour when both Ali and Pritam were shown discussing and making fun of the issue later in the washroom.
 
What also comprised yesterday's episode was a serious conversation between Minissha and Puneet where the lady was discussing about the reasons Puneet gave while nominating her.
Puneet earlier stated that Minissha's pre Bigg Boss stint regarding Aarya and her relationship wasn't a 'should-be-thing' and thus the man pointed fingers at Minissha's character.
 
However, the actress claimed that since she didn't want to make fuss of the issue, she preferred to discuss the matter later. Puneet, as usual, went hey wire with his words and couldn't justify his point and ultimately concluded the issue by apologizing to her.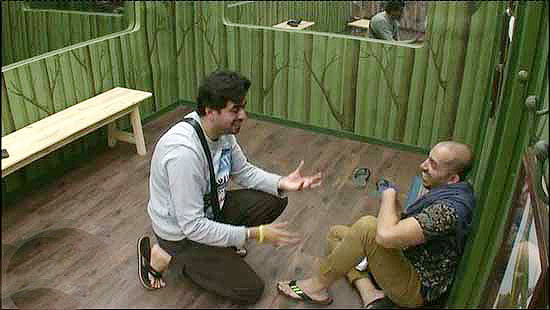 What also came out as something worth interest was Sonali and Gautam's conversation about their behaviour towards each other.
While Sonali mentioned to Praneet about how Gautam held her from neck during the task, Gautam was shown defending his attitude as he said that he is the same Gautam and he always treated his friends at par.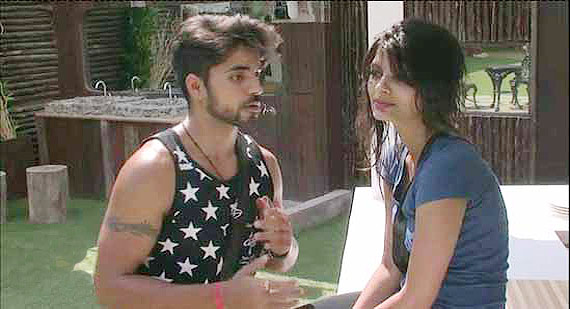 Today's episode in the Bigg Boss 8 will show the continuation of sweet-making competition and whil it would be intriguing to see what all flavours do the contestants add, a raging argument between Punnet-Gautam and then Gautam-Ali awaits you!