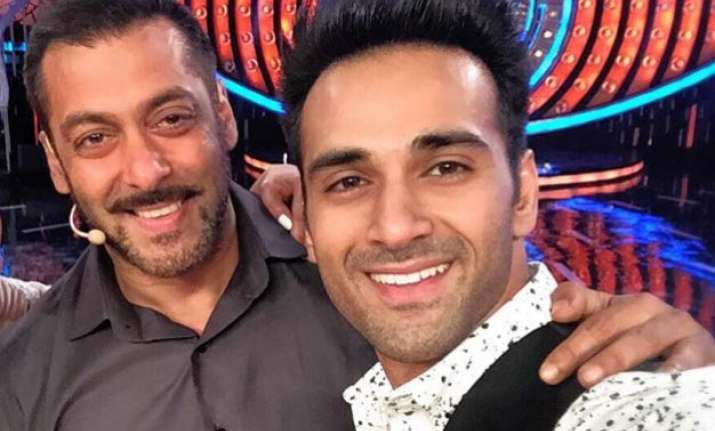 New Delhi: Superstar Salman Khan as the host of reality TV show Bigg Boss can be aptly termed as the best thing to happen to it. It is Salman's superstardom which is why many Bollywood celebs are regular visitors of the show, to promote their respective movies.
So, it was quite obvious that stars of the upcoming movie 'Sanam Re' would visit the show to promote their film. However, since Pulkit Samrat is the lead actor of the movie, there were doubts about the same too.
In case you don't know why it would have been awkward for Pulkit to promote his movie on Salman's show, here we tell you. He happens to be the separated husband of Bhaijaan's rakhi sister Shweta Rohira.
Contrary to the obvious, Pulkit did turn up at the show and the episode will air tonight. He also spent a gala time with Salman which is clearly reflected in the pictures that have been doing the rounds of the media.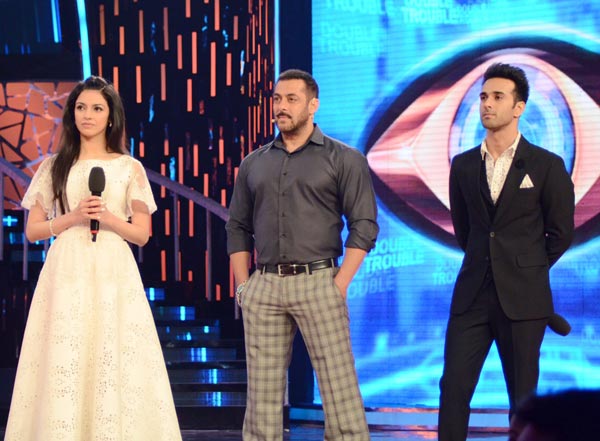 On the other hand, it was expected that Pulkit's on screen love interest would accompany him, but she didn't. Grapevine is rife with rumours that Salman was the reason, she gave it a miss. It is being said that Pulkit's proximity with Yami was the reason he separated with Shweta. Perhaps, Yami did not want to miff Salman which is why she did not go and instead the movie's director Divya Khosla Kumar attended the show.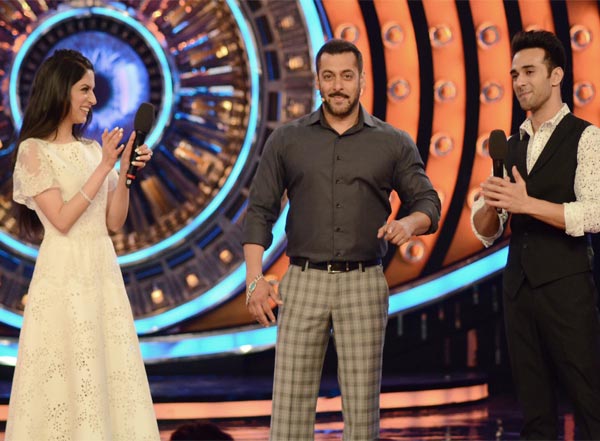 Well, we wonder if Salman doesn't have any bad blood with Pulkit, why he is becoming the reason for Yami limiting her outings. Keep coming back for more updates on the show.