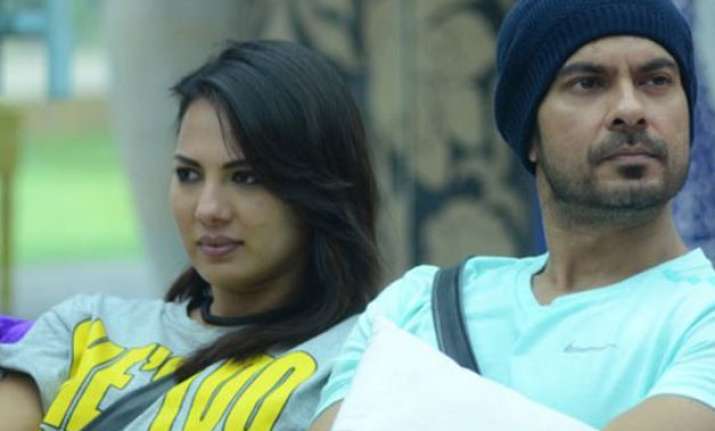 New Delhi: Bigg Boss ex-contestant Imam Siddique has entered the ninth season of the show and is creating turmoil inside the house.
Yes! The reality show is captivating with every episode. Imam is all set to create a stir inside the house with his deadly tasks.
Infact, he has been given the power to announce the second finalist for Bigg Boss 9. But it seems, the fashion stylist will taste failure on his first day itself.
Imam had given a task to Rochelle in which she had to convince her beau Keith to get engaged to her on the national TV.
Though, Rochelle tried her best, Keith refused to get engaged to her.
Shocked?
It's true. But before you start churning the wheels in your mind thinking that whether the couple is heading for a break-up; let us tell you the entire story.
Keith has refused to do the task of engagement and told Rochelle that they need more time to understand each other better. He also added that it's important to inform their parents before taking such a major step and that he would like to meet Rochelle's parents before taking the big decision.  
While Rochelle explained the situation to Imam, he told her to request Bigg Boss to arrange a call to her parents.
Well let's see if Rochelle parents give thumbs up to her relation with Keith.
If things go well, we might get to see another relationship turning official on Bigg Boss.
Earlier, Karishma Tanna and Upen Patel had got engaged on the show; where as Sara Khan got married to Ali Merchant on Bigg Boss.