Follow us on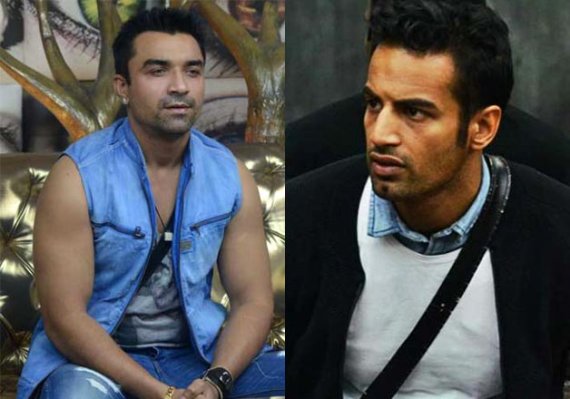 New Delhi: Bigg Boss 8 was launched with much fanfare this season.
The production house got Salman Khan for yet another season (after hiking his fee of course), there was a scurry to try and get as many different and interesting contestants (which failed miserably) and the format got a twist with the show opening with a stranded airplane and a secret society (that got busted). But nothing worked in show's favour.
The start itself was really weak and the trend has since then stayed same through the season.
Despite numerable tricks, reportedly the TRPs of the show on an average is around 2. The sudden announcement of Farah Khan replacing Salman Khan as host, the whole new 'Halla Bol' concept, keeping the most controversial contestants as challengers reflects the lame tricks by makers to gain TRPs.
The surprise eviction of Upen Patel has raised many issues over the format of the show. Last Weekend Ka Vaar had no elimination as it was host Salman's birthday and he doesn't wanted to disappoint anyone on this day. Was this mid week eviction really needed?
Also read: Bigg Boss 8, Day 102: Midweek eviction shocks contestants, Upen bids adieu (see pics)
Upen was definitely one contestant who was contributing less as TRP wise and his eviction would not cause nay harm to the show.
The Bigg Boss Halla Bol has some of the most outspoken and controversial participants and in this overall situation, where only 5 inmates from present season would be staying, Upen was the weakest contestant to get out from this glass walled house. Even Upen himself has accepted that his eviction came as surprise.
The desperation for TRP has reached to such a high level that the makers have listed probably the most controversial yet entertaining contestants in the history of Bigg Boss for Halla Bol. The perfect example for this can be presence of Rahul Mahajan.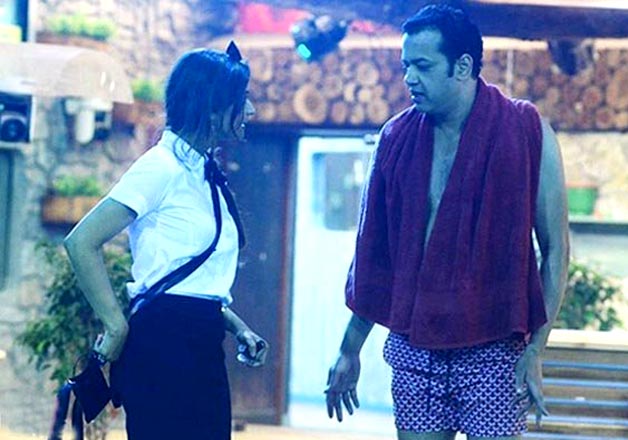 Rahul Mahajan is one of the challengers and staying with ex-wife (who has filled a case of domestic violence against him) is surely going to grab eyeballs.
It will generate a lot of verbal fights and TRP for the show what the producers of the show are desperately looking for.
The makers seemed to be very hopeful that these tricks will help them to reach to the top of TRP list.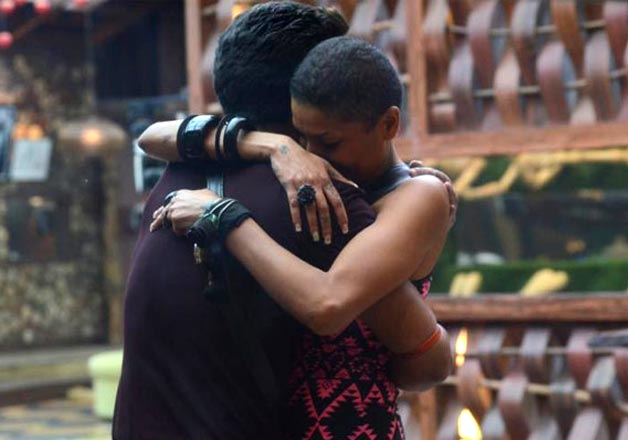 When it comes to TRP generator in Bigg Boss house, how can we forget Diandra Soares and Gautam Gulati's so-called love affair? Few days back Diandra re-entered the house and confessed feelings for Gautam.
Now if we look back at the reports, it is believed that Diandra's eviction was planned. This ex-housemate reportedly got pregnant on the show and requested Bigg Boss to eliminate her.
It is said that apart from date issues, this was the biggest reason why Salman Khan left the show. Salman was very displeased when he came to know about the issue and decided to quit the show.
Slated to conclude on January 3, 2015, "BB8" gets a month-long extension in which we will see 5 champions from current season and 5 challengers from past seasons fighting for the BB trophy.
Whether you add controversial contestants or extend the show, nothing is going to add TRP to the high-voltage reality and already chaotic show.
Though expectations from Bigg Boss Halla Bol are sky high but the way this season is proceeding we are doubtful if at all the show will manage to generate enough buzz.