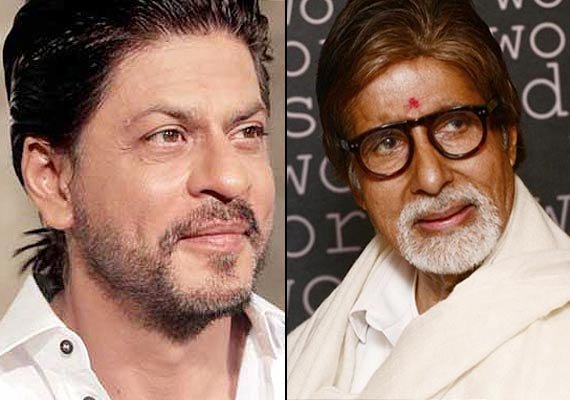 Mumbai: On the occasion of Gurpurab - the birth anniversary of Sikhism's founder, Guru Nanak Dev - Bollywood celebrities like Amitabh Bachchan, Lata Mangeshkar and Shah Rukh Khan Thursday took to Twitter to wish their friends and fans.
Here's what they had to say:
Amitabh Bachchan: Happy Gurupurb! Birth Anniversary of Guru Nanak Dev ji...6th Nov... lakh lakh vadhaiyaan !!
Lata Mangeshkar: Namaskar. Guru Nanak Dev ji ki Jayanti par aap sab ko bohot shubh kaamanaayein.
Shah Rukh Khan: May the peace & kindness that came to this world today prevail all over. A Happy Baba Guru Nanak Birthday to all. Serenity & Love.
Akshay Kumar: Nanak Naam Chardi Kalaa Tere Bhane Sarbat Ka Bhala. Wishing you all a very Happy Gurupurab.
Bipasha Basu: Happy Gurpurab :)
Vivek Oberoi: On the auspicious occasion of Shri Guru Nanak Dev ji's birthday, may guru bless you with happiness and prosperity.
Anupam Kher: Gurupurub di lakh lakh vadhaiyan.:) #GuruNanakDevJi
Farhan Akhtar: Wish you all a Happy Gurupurab.
Anubhav Sinha: Happy Guru Nanak Dev Jayanti. Specially to Bank Employees!!!
Manish Paul: Happy Gurupurab to all. Stay blessed.
Madhur Bhandarkar: May The Name Of WaheGuru Be Enshrined In Your Heart. May Guru Ji' s Divine Love and Blessings be with u Always. HAPPY GURPURAB !!
Neha Dhupia: DHAN DHAN SHRI GURU NANAK DEVJI de parkash utsav aate guruprub diyan aap sab nu lakh lakh vadhayeeyan .... #HappyGurpurab
Kapil Sharma: Dhan Guru Nanak pargatiya.. Miti dhund jag chanan hoiya.. Happy gurpurab.
Rohit Roy: Happy gurupurab..
Divya Dutta: Happy Gurpurab to all
Happy Gurpurab to all