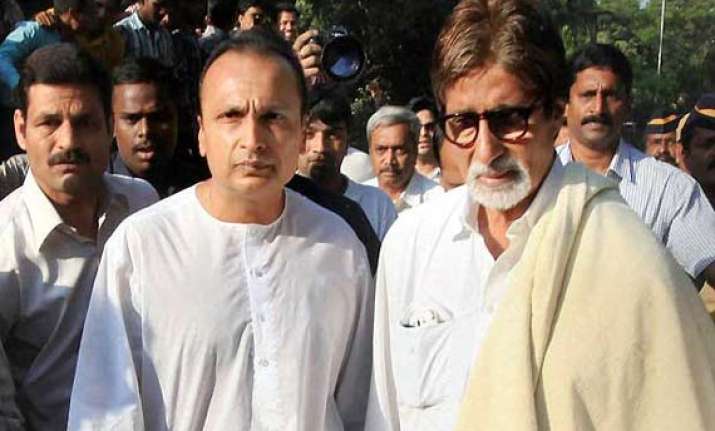 Mumbai, Nov 19: Bollywood megastar Amitabh Bachchan who attended today's funeral of Shiv Sena chief Bal Thackeray at  Shivaji Park later tweeted to praise the Shiv Sainiks for their orderly behaviour.
These are his tweets:
T 936 - Mumbai was never, ever, in my 45 years here, been as quiet, disciplined and peaceful, as today !!
T 936 - BalaSaheb put to the elements .. 2 million on the streets walk along his cortege, in respect and in grief .. never before such !!
T 936 - Salutations to the Shiv Sainiks, for maintaining a deserved protocol of dignity to the departed leader ..
T 936 - ... and salutations to the Mumbai Police for an incredible 'bandobast' ... not a corner unguarded .. polite and helpful service !