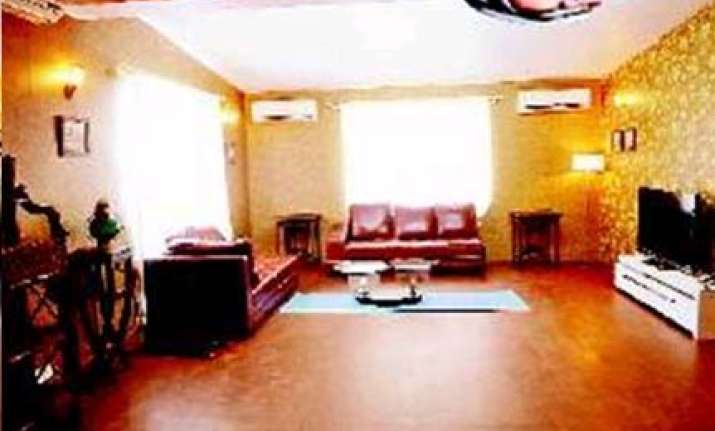 With the days of vanity vans gone, Bigg Boss 4 and Kaun Banega Crorepati 4 hosts Salman Khan and Amitabh Bachchan will be given specially stylised houses to live in, says a media report.  
While Amitabh Bachchan and Salman Khan wait to lock horns in October on Kaun Banega Crorepati and Bigg Boss respectively, special arrangements are being made to create makeshift chalets where the stars will live while the shows are being shot.
Both channels are trying very hard to make the host houses look as personalised as possible.In giving the actors the best of provisions and facilities, the channels have left no stones unturned.  They have taken the process to a bizarre new level... 
Bachchans chalet boasts of light colours, tastefully done Victorian wallpapers (she did rule us once) and mature, brown couches.
Conversely, Salman's chalet has been made to look like a stylishly upmarket bachelor pad.It has vibrant colours to compliment fresh-looking, white decor.
The makers have clearly paid very close attention to the kind of people Salman and Bachchan are.While Big Bs bed has his dressing table right next to it (possibly apt for the perfectionist he is,when it comes to acting),Salmans has a canvas board.
Sallu's house has a personal gym with a collage of his pictures in the background.Pity that hed be looking the other way while working on his muscles.
But heres where the Bigg Boss architects have gone a little over the top.  
Salman's chalet has four different kennels made for his pet dogs, My Love, Veer, My Heart and Saint!  
Big B's Den
Salman's Den