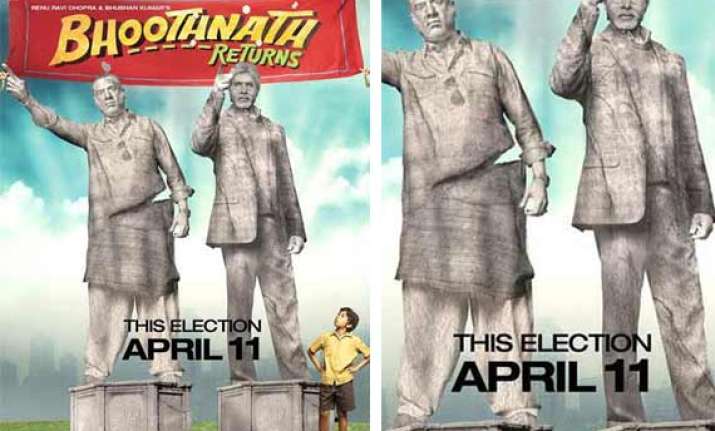 New Delhi: Well, Lok Sabha elections are on and megastar Amitabh Bachchan and Boman Irani are all set for it. Hold on, they aren't the candidates in the real life election but are surely going to battle it out on screen in 'Bhootnath returns'.
The latest poster out shows the statues of the onscreen political figures. However, the trailer already has given us the idea of the Bhootnath turning into a politician for election, but the poster just emphasizes a bit more over the concept.
Boman's statue could be seen partially broken as if Big B has given a 'kamar tod' competition, while the megastar stands tall in the poster.
The flick is set to release on April 11th this year.