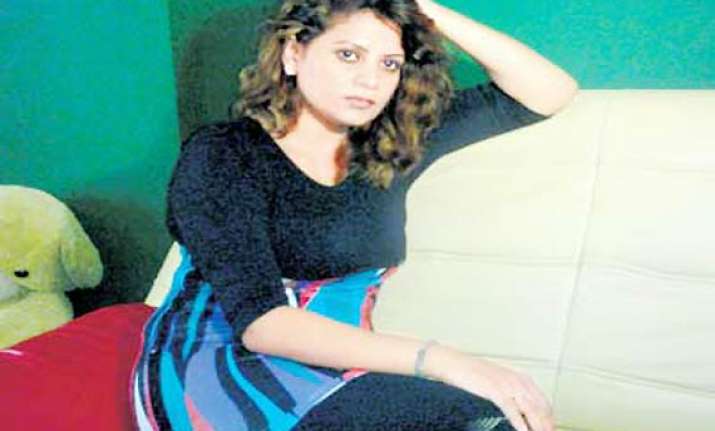 Mumbai, Oct 15: Bhojpuri actress Sapna alias Zarina Sheikh on Friday filed an FIR with Versova police alleging that a film director and a financier of a film production house tried to sexually harass her.

31-year-old Sapna , in her complaint, alleged that  director Ritesh Thakur called her up on October 7, a day after he signed her up for a movie, to say that the financier, Shiv Pratap Singh, wanted to meet her and hold discussions. The actress asked them to drop in at her flat in Versova for a talk.

The actress alleged that when she offered them tea on their arrival, Singh passed a vulgar comment and touched her inappropriately.  She yelled at Singh, and Thakur tried to convince her to give in to the financier's demand, saying it would take her career to new heights.

When Sapna threatened to call the police, the two men snatched her cellphone. They told her that  casting couch phenomenon was a norm in the film industry, the actress alleged.

Later the two sensing trouble, fled away, the actress alleged. Sapna approached the Versova police on Friday after her fiance and parents intervened.

Police said, Singh and Thakur were untraceable. Sapna had earlier worked with the same director on a Bhojpuri music album.