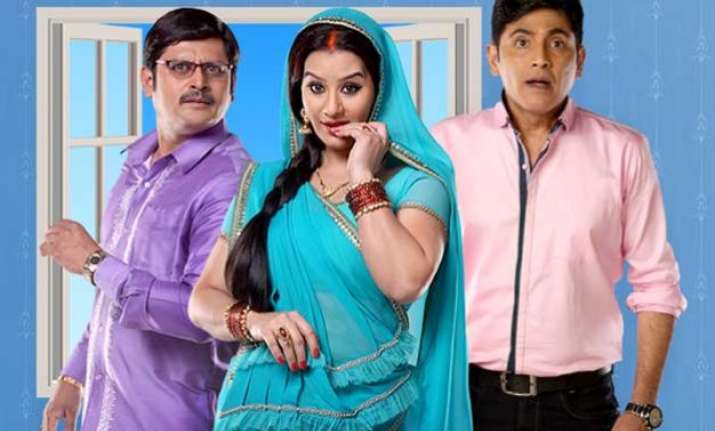 New Delhi: Shilpa Shinde aka Angoori ji of comedy series Bhabhi Ji Ghar Par Hai is quite happy nowadays. And the lady has all the reasons to be after all her scrooge husband Mr Tiwari has gifted her a necklace (naulakha).
However, her happiness turns out to be a gloomy moment for Vibhuti who is stunned after seeing Angoori's necklace.
But why is Vibhuti tensed? Here we find out.
Actually, Vibhuti had mortgage Anita Bhabhi's necklace to sunaar after losing Rs 70,000 in shares. And to his misfortune, Tiwari ji has gifted the same necklace to his wife Angoori.
Now! If Anita Bhabhi will see Angoori wearing her necklace, Vibhuti's secret would come in open. Sensing the approaching trouble, it is quite natural for Vibhuti to get terrified.
Keep watching this space to know what happens next!