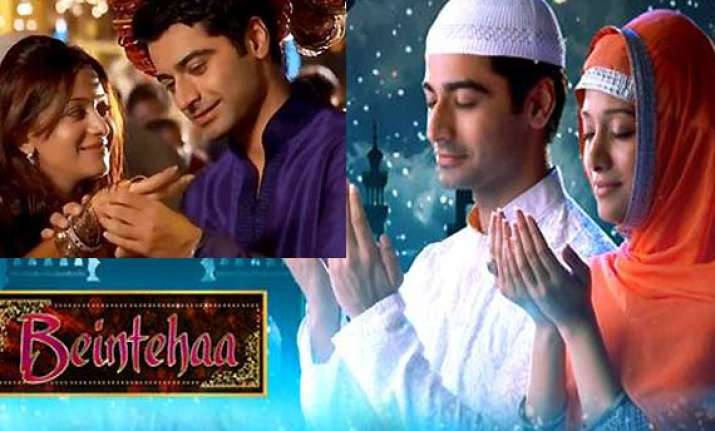 Mumbai: In the recent episodes another twist entangled the lives in Barkat Villa. Aaliya accuses Zain's brother Rizwan of impregnating his sister-in-law Shazia's sister Gauahar.
The entire family goes against Aaliya for supporting and believing Gauahar. Even Zain breaks all his ties with Aaliya.
Will Aaliya be able to prove Gauahar's truth? Will Abdullah family come to know of Rizwan's lies? Tune in to see today's episode for more.
In the upcoming episodes of "Beintehaa", Zain will throw an Eid party in Barkat Villa.
Reportedly, the party will be called 'Jashn-e-Eid' and the entire Colors family will be invited in the daawat.
Watch "Sasural Simar Ka" and "Balika Vadhu" stars shoot for this Eid special episode with "Beintehaa" team here.
This move of both Zain and Aaliya comes with an intention of bringing back the lost happiness in their family.