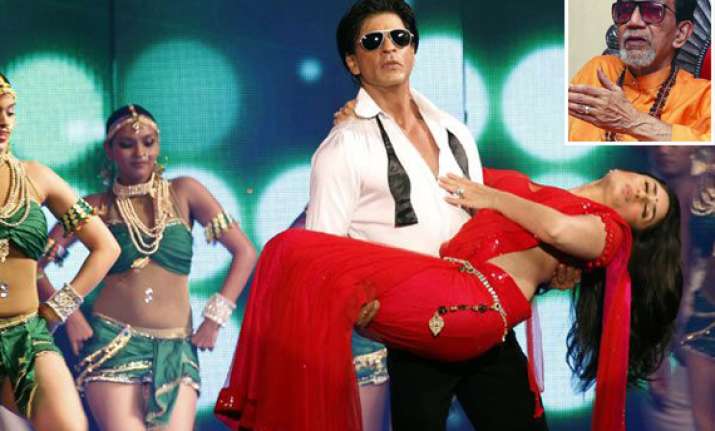 Mumbai, Oct 29: Shiv Sena chief Bal Thackeray is back to his Shah Rukh bashing business. He had earlier raised questions about SRK's Kolkata Knight Riders  contracting Pakistani cricketers and had vainly tried to block My Name Is Khan from screening in Mumbai.
 
On Saturday, Bal Thackeray wrote in his editorial in the party paper Saamna that Ra.One is the biggest box office flop in Bollywood.
 
Describing it as a 'second grade film', Thackeray wrote that the government of India should pay Rs 50,000 each as consolation money to those who watch Ra.One.
 
He also writes that painkillers are flying off the shelves after this film has been released.
 
Thackeray on the other hand praised Big B and demanded that he be awarded the Bharat Ratna.