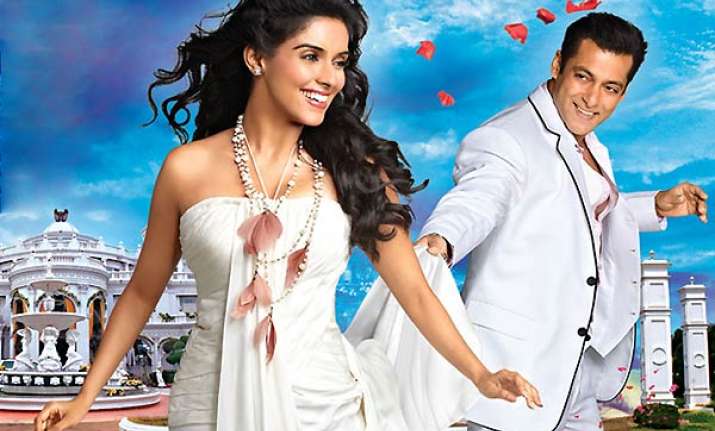 Mumbai, May 16 : Superstar Salman Khan, who will be back in action with Asin in Anees Bazmee's 'Ready' says, the southern beauty is certainly one of the better actresses in the current crop.
"I think as far as acting is concerned she is one of the better actresses that we have today. The amazing thing about her is that she tasted success with 'Ghajini', which was almost three years back," Salman said.
'Ready', a romantic-comedy, starring Salman and Asin in lead roles, promises to have the audiences rolling down the aisles with its hilarious storyline.
"'Ready' is her third film and it shows that she has not gone and signed random films. She is very particular when it comes to work," the 45-year-old actor said.
Salman said his leading lady was the brain child behind the item song 'Character Dheela'.
'Character Dheela Hai' was Asin's idea. So there was no way I could refuse the heroine of the film. 'Character Dheela' is mostly used in a negative manner but the director wanted to use the phrase in a positive way. Originally, that line was sung by the hero. Then I suggested that the heroine sing it too," Salman said.
The special item song 'Character Dheela' will see Salman and Zarine Khan recreating the magic of olden classics.
Salman and Zarine are seen playing Shahzada Saleem and Anarkali like Dilip Kumar and Madhubala in 'Mughal-e-Azam' in one of the acts; in another both are seen in the black and white era playing tribute to the showman Raj Kapoor along with Nargis. Yet another sequence will see the two recreate the magic of the 'Sholay' pair, Viru and Basanti on screen.
"We were doing the publicity of the film and I wanted all the iconic posters right from Raj Kapoor's movies to Dilip Kumar to Dharmendra's. The dance director came up with the idea and thats how the whole thing happened. Its our way of paying tribute to Raj saheb, Dilip saheb and Dharamji," he said. The film is set to release on June 3. PTI