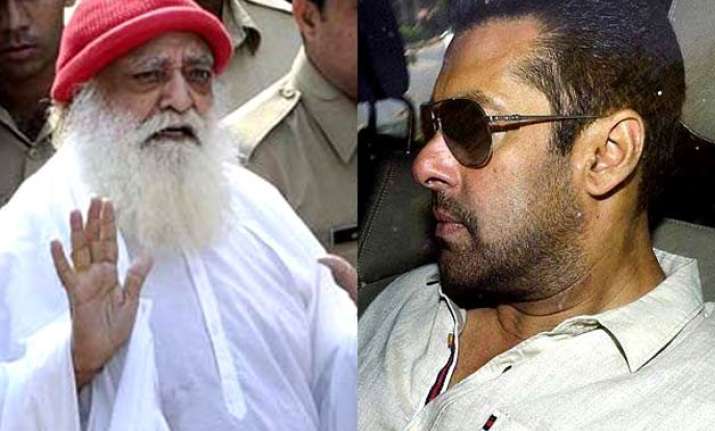 Salman Khan was release on bail on May 8, 2015 after being convicted in the 2002- hit and run case.
While, his fans were joyful for his bail and celebrated it in every possible manners but there were other expressing there displeasure over the same.
Self-claimed God-man Asaram Bapu who is facing multiple charges of rape, criminal intimidation, wrongful confinement and assault has shown anger over Salman Khan's bail.
As reported by ABP news he said, "What magic has Salman done! He did not have to go to jail for even 20 minutes and it has been 20 months, I am behind the bars. There must have been a spelling error while I was trying for my bail."
Adding to it he further said, "My magic doesn't work for me. I'll have to learn from Salman."
Asaram has been in jail for around 20 months, though his crime has not been proved yet.
After the Bombay High Court suspended Salman Khan's five-year sentence in the 2002 hit-and-run case and granted him bail, the superstar took to micro-blogging website Twitter to thank his fans.
"All those who prayed for and supported me thank u meherbani shukriya," Salman tweeted.