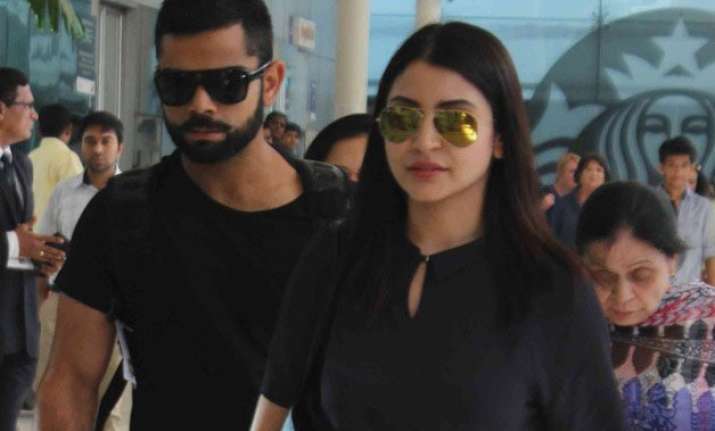 New Delhi: The Valentine's Day is around the corner, but it seems that love is loosing its way in the tinselvile as several celebrity couples are heading for a break-up.
The year began with shocking news of Ranbir Kapoor and Katrina Kaif's break-up, followed by Farhan Akhtar's divorce with wife Adhuna.
Then came the buzz about rifts between Arbaaz Kahan and Malaika Arora Khan.
And now another couple seems to be following the trend. We are talking about Anushka Sharma and Virat Kohli.
As per the recent buzz, Anushka Sharma has turned down Virat's marriage proposal.
If the gossip mills are to be believed, Virat wanted to marry the diva this year, but Anushka wants to focus on her career as of now. This denial has led to disputes between the couple and they haven't really been talking to each other much, say the media reports.
Notably, Anushka and Virat had recently unfollowed each other on Instagram raising speculations about rift in their love affair.
And with this buzz about Anushka not marrying Virat only adds fuel to rumours that the couple is heading for the split.
We just hope that things get sorted out soon between Anushka and Virat.
Currently, Anushka Sharma is busy shooting for her forthcoming movie 'Sultan' opposite Salman Khan which is expected to hit the silver screen on Eid this year.