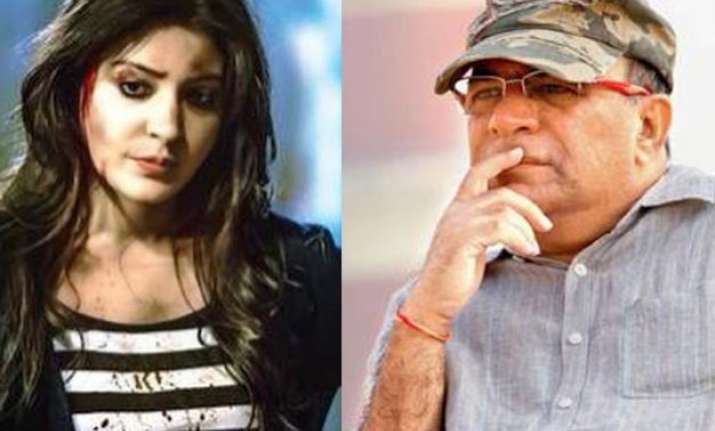 Mumbai: Slamming the edits ordered in actor Anushka Sharma's film NH10, Censor Board member Dr Chandraprakash Dwivedi has written a strongly-worded letter to Mr. Pajhlaj Nihalani.
Dr. Dwivedi has raised objection over the chopping of certain cuss-words from the film highlighting that list of banned words could be implemented only after detailed discussion amongst the members. He further went on to describe the ordered edits as a 'violation of trust.
"I have started feeling uncomfortable of being a part of an esteemed institution where, collective decision of the board is ignored or collective voice is unheard," wrote Dr. Dwivedi.
Noticeably, the Censor Board's initially denied certification to Anushka Sharma's first home production 'NH10', though later revising committee granted an adult certificate to the film, effecting nine cuts in all.
The screening chaired by Board chief Pahlaj Nihalani told the makers that he was being "liberal" with the certification as it dealt with an important subject of women empowerment.
Off lately, the Pahlaj Nihalani-led Censor Board has been the matter of scrutiny and public debate. Several Board members are believed to disagree with the chairperson's somewhat autocratic decision-making style.
And now with Dr. Dwivedi registering his objections, the major internal rift has come wide open.
NH10, the movie based on road trip gone wrong, will hit the theatres tomorrow.