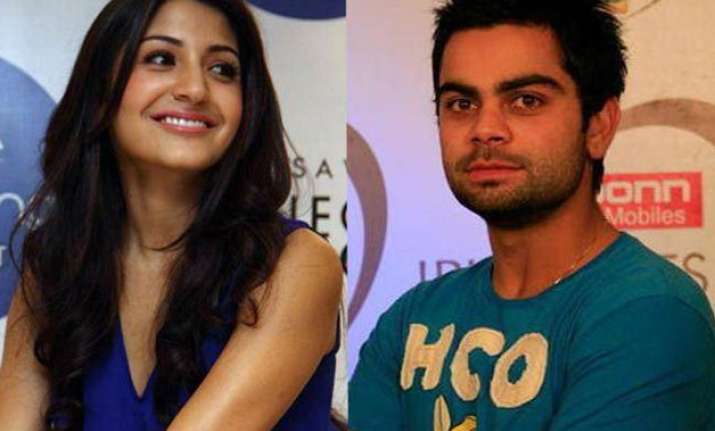 New Delhi: Actress Anushka Sharma went to a love-lock bridge in Paris. A love-lock bridge is one where couples put a lock on a bridge or gate to symbolise their eternal love and commitment. Anushka did the same but her love-lock mentioned 'Dude'.
If you are thinking that obviously this 'Dude' is cricketer Virat Kohli, you are mistaken.
So, is Anushka cheating on Virat Kohli with another guy? While poor Virat is trying to concentrate on the ongoing India vs South Africa series, is Anushka having fun with another guy?
No, it is nothing like that.
The 'dude' Anushka mentioned in her piece of paper is her pet dog. She has always shared pictures with her dog, clearly showing how fond she is of him.
Here is the Instagram picture of the love lock bridge: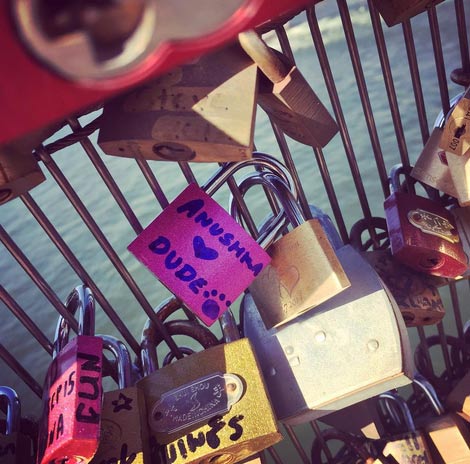 Have a look at this adorable picture of Anushka with her Dude.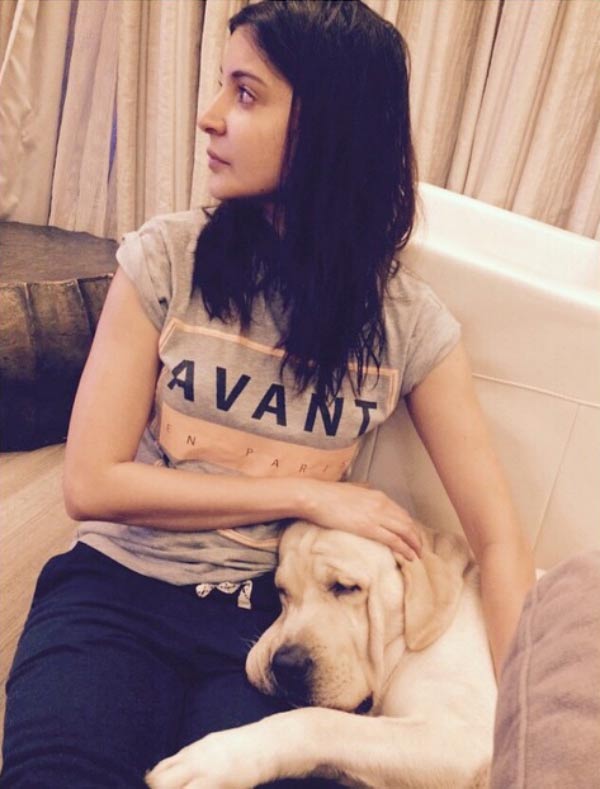 On the movie front, Anushka is busy shooting for Karan Johar's directorial 'Ae Dil Hai Mushkil'. The movie stars Aishwarya Rai Bachchan and Ranbir Kapoor. It is rumoured that Anushka and Ash will be playing sisters in this ambitious project of Karan. Anushka has often shared pictures from the sets which signify how much she is enjoying working with Ranbir again.