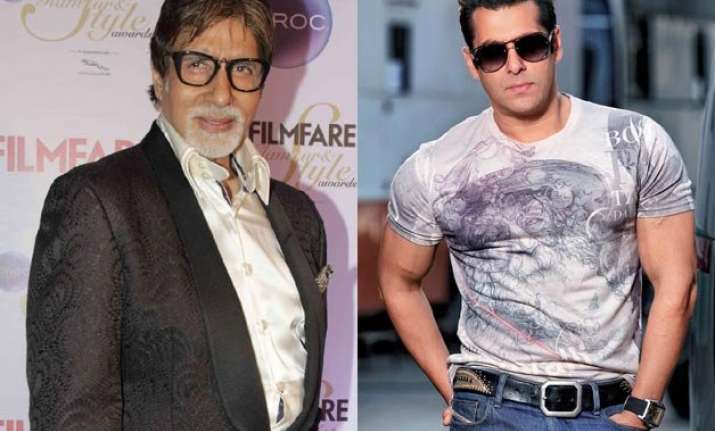 New Delhi: It's been just a couple of days left for the ninth season of the much popular show Bigg Boss to go on air. While a number of speculations are rife about the probable contestants of Bigg Boss 9, recently there was a buzz about two hosts for the show as well.
Ever since Salman Khan has confirmed to host BB9, the anticipation levels have fuelled up. However, there were rumours about Salman Khan to have a co-host in lines with 'Double- Trouble' format of the show this year.  
Initially, it was 'Singh Is Bliing' actor Akshay Kumar, whose name was rumoured for Bigg Boss 9. But Salman Khan cleared the air confirming that Akshay won't be co-hosting the ninth season of the show.
Amidst all the speculations hovering over the show, now we have another name which is being speculated to be the co-host of BB9.
We are talking about megastar Amitabh Bachchan.
But before you start churning the wheels in your mind, here's the truth behind the rumours, which might disappoint you a bit.
Well, Big B won't be co-hosting Bigg Boss 9 with Salman Khan.
However, reportedly, Amitabh Bachchan might be the special guest for BB9's grand premiere episode.
Bigg Boss 9 will go on air on October 11, which happens to be Big B's birthday as well. According to the media reports, it is show's host Salman Khan's wish to share the stage with Amitabh Bachchan on the grand premiere of Bigg Boss 9.
Although, there hasn't been any confirmation about whether Big B will attend the grand premiere however, expecting Big B on the stage of Bigg Boss9 has surely raised the excitement levels among the audiences.