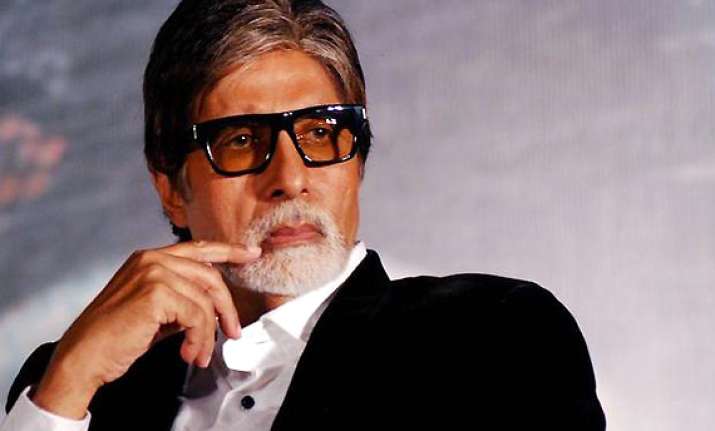 New Delhi, Aug 9: Megastar Amitabh Bachchan, will lend his distinct baritone to couplets by writer Prasoon Joshi's poetry and composer trio Shankar-Ehsaan-Loy's music.
It will be performed live as part of Star India's 'Saath Hain Hum Uttarakhand' initiative to raise funds for the rehabilitation of the flood-struck state.
The musical act, to be staged Aug 15 in Mumbai, will weave Joshi's event anthem - "Mera Desh" - into a song performance by acclaimed classical singer Shankar Mahadevan, and a poetic rendition by Amitabh. Big B is happy to lend his support.
"The noble initiative is an opportunity for the entire Hindi film industry to stand by the very people who have showered us with unconditional love and have made us who we are," Amitabh said in a statement.
"We have come together to ease the pain of fellow men who suffered the agonising pain that this unprecedented calamity brought with itself," he added.
Talking about the anthem "Mera Desh", writer Joshi said: "It is about reinstilling lost faith in people, which is fundamentally shaken after the Uttarakhand tragedy."
Composers Shankar-Ehsaan Loy believe "music is a great healer".
"Our effort is to alleviate the sufferings of people through this musical rendition of
'Mera Desh'. Mr. Bachchan's reassuring and affirmative voice, coupled with Prasoon's thought-provoking lyrics, have made this anthem even more potent. We hope that our humble tribute is successful in mustering mass support for Uttarakhand," they said in a joint statement.
The act will be part of a seven-hour marathon fund-raiser for Uttarakhand this Independence Day at the NSCI Grounds in Mumbai. The entire advertising revenue from the event, organised by Star India Network, will be donated to NGOs working towards relief efforts for Uttarakhand, where flash-floods in June this year caused virtual paralysis.
The gala event will be telecast live on key channels of the Star India Network.