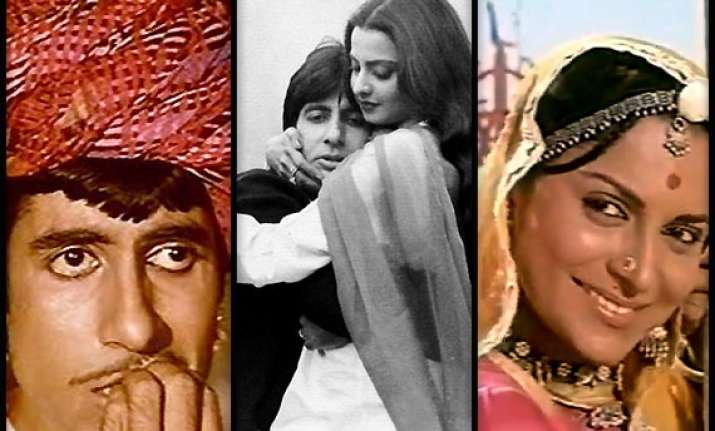 Had Amitabh Bachchan not married actress Jaya Bhaduri way back in 1973, and had got a chance to woo someone else, it would be the "epitome of Indian beauty" Waheeda Rehman. The megastar says he would have tried to catch her attention with a poem.
At the India Today Conclave 2014, when anchor Koel Purie asked him about one actress that he would have loved to court, he took the ethereal Waheeda Rehman's name despite the fact that she is six years his senior.
"It's too late in the day to do that now," laughed the 71-year-old thespian, adding that he admires her immensely for her grace and poise.