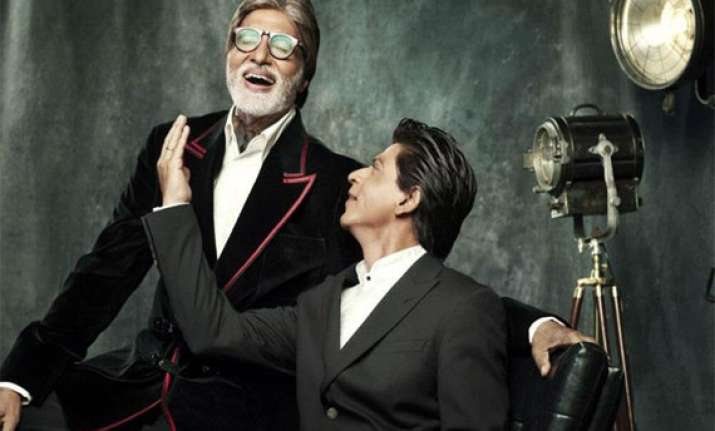 New Delhi, Aug 12: Megastar Amitabh Bachchan along with son, Abhishek Bachchan and daughter-in-law, Aishwarya Rai Bachcan attended the Eid ul Fitr party thrown by superstar Shah Rukh Khan at his residence Mannat, where he met AbRam, Shah Rukh and Gauri Khan's surrogate baby who was born prematurely after 34 weeks of pregnancy.
"Back after spending a lovely warm evening at Shah Rukh's house .. A party for Eid , his little new born, who looks adorable .." posted the 70 years old star.
Amitabh Bachchan was busy spending some quality time with his daughter, Shewta Nanda and grandchildren, Navya-Naveli and Agastya who visited him on Eid and even watched Chennai Express with his grandson.
"The children are back... Navya-Naveli, Agastya, Shweta all. The house is filled with the sound of little feet. Was showing Agastya Chennai Express.. Fun!!," he had posted on Twitter on the eve of Eid.