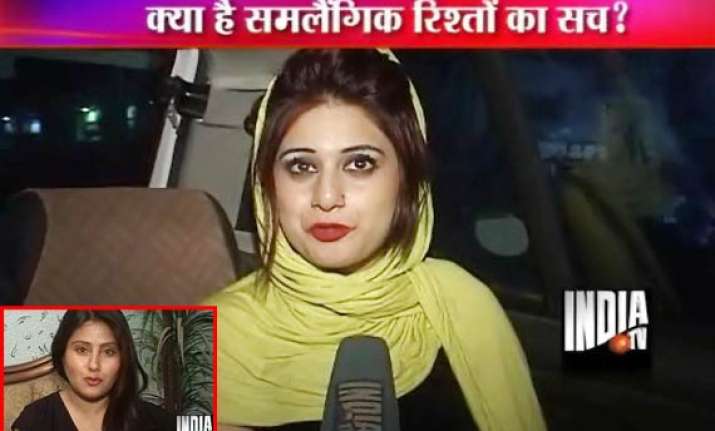 Debutant actress Alisa Khan has accused her co-star Rakhi Vohra of molestation during the shooting of the Bollywood film 'My Husband's Wife' in Kuala Lumpur. She claimed that her co-star flirted with her by chasing her naked inside their room.

"When I was shooting for the movie, my co-actress, Rakhi Vohra suggested that we share the same suite in a five star hotel in Kuala Lumpur. I agreed to shift to her room because I thought I would have some company. However, I didn't know what was awaiting me," said Alisa Khan.

"Rakhi started getting fresh with me. She started stripping and chasing me stark naked. When I protested, she locked me inside the room and went for the shoot alone. It was only after I called up the producer Vinodji that they pleaded with Rakhi to give them the keys," she added.

Producer Vinod Chhabra admitted that the incident was true and claimed that he even asked the two actresses to shift to different rooms after that.