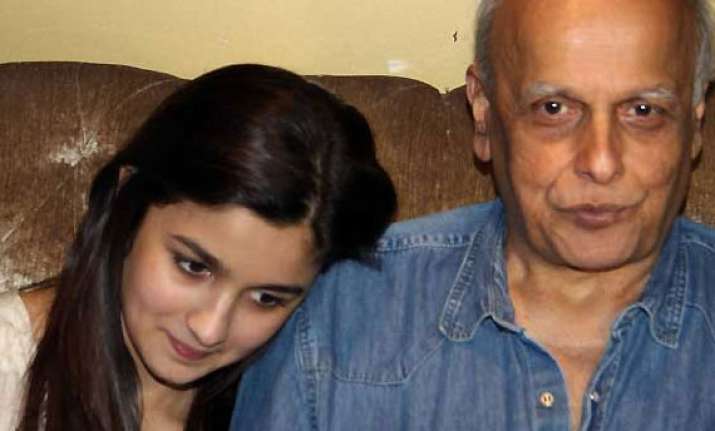 Mumbai: Being filmmaker Mahesh Bhatt's daughter doesn't make her privileged.
Being successful doesn't make her snobbish. And despite all the luxuries and luck, Alia Bhatt says her survival in filmdom is as difficult as any outsider and she has to work harder too to stay put.
"We get a platform, but we work as hard as an outsider. It's not my fault that my father is a director. He has made a mark, so I can't go with that tag for the rest of my life," said Bhatt and Soni Razdan's daughter.
Post her starry entry with "Student Of The Year"; she hit a hat trick when her following two films - "Highway" and "2 States" - too hit the bull's eye at the box office. And now all eyes are set on her next - "Humpty Sharma Ki Dulhania".
"Obviously my name will always be related to him because he is my father. I agree if I had not been Mahesh Bhatt's daughter, the visibility that a girl called Alia wanted to work wouldn't have been there," Alia said in a group interview.
Despite having a Bhatt surname, she had to audition to bag the lead role in "Student Of The Year".
Audiences and box office are not lenient with star kids and only promote talent.
"If I had not proved myself with my other two films, then audiences would not have accepted me. If I didn't have that in me then obviously there would have been that struggle, but obviously there was something that connected me with the audience that is allowing me to be able to choose and be happy with my work," said Alia.