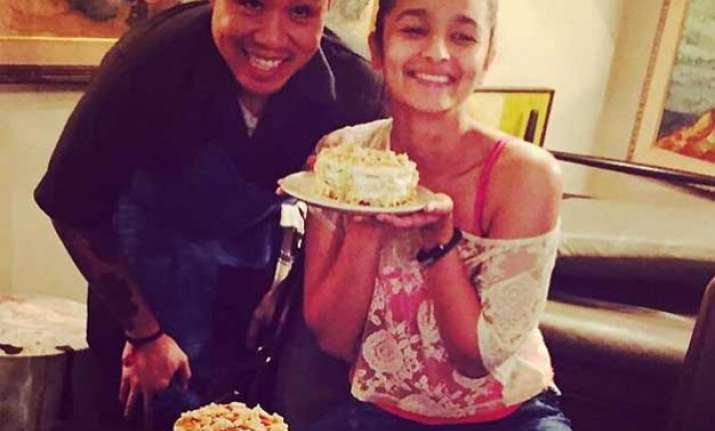 Alia Bhatt turns 22! A look at her birthday party plans
One of Bollywood's most charming and pretty babe
Alia Bhatt
turned 22 yesterday on March 15 and we wish her all a happy and flourishing journey ahead.
The gorgeous lady, who just can't hide her love for instagramming, began her day by sharing a pic where she could be seen with her birthday cakes!
Yes...cakes! Alia had not just one but many cakes that were baked for her by none other than star chef Kelvin Cheung at Ellipses in Colaba (Mumbai).
She later shared her pic with her fans showing off the surprising numbers of birthday cakes that she cut and ended up gorging on!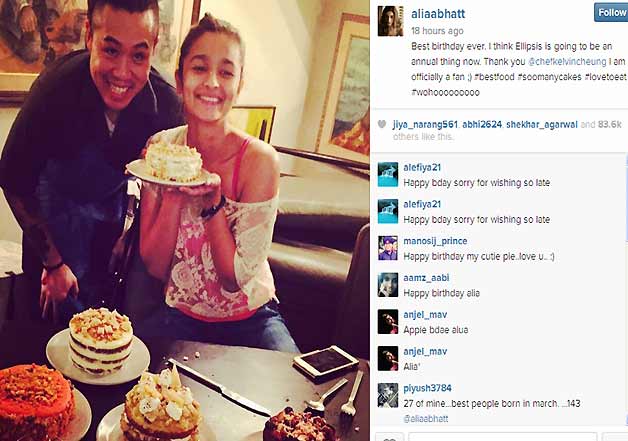 Alia posted this message with her photo: "Best birthday ever. I think Ellipsis is going to be an annual thing now. Thank you @chefkelvincheung I am officially a fan ;) #bestfood #soomanycakes #lovetoeat #wohooooooooo"
This wasn't all she also thanked her fans and well-wishers on twitter saying, "Thank you alll for soooooooooo much love !!!!! Feel so blessed and grateful for ur love !!!! I love you guys to the stars and back ;) Muah"