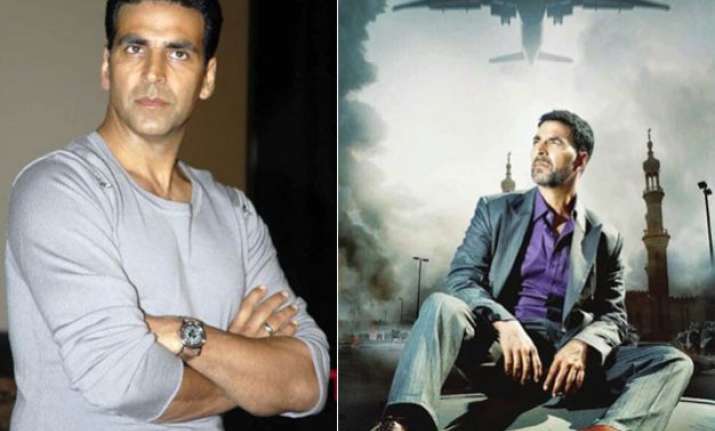 New Delhi: Bollywood star Akshay Kumar, who is busy promoting his upcoming movie 'Airlift', said that he had no idea about the massive air evacuation done by India in 1990 before reading the script.
"I was not aware about this issue at all. I had no knowledge about it. I was shocked when I read and heard the script of 'Airlift' from my director."
The "Baby" star said the script of the film is powerful and he has full faith in Menon, who is returning to direction after a gap of six years.
"When a script is powerful then a director automatically gets the confidence. I have worked with 18-19 new directors in the film... Some made it and some didn't. I believe in the script," he said.
Making a film on the world's biggest civil evacuation was not an easy task for Menon and the director says he made the movie because he wanted to celebrate the achievement of Indians.
"When I realised 1,70,000 people were brought back to India on commercial aircrafts, I felt it was a huge achievement and we should celebrate this.  "Making people aware of it is actually celebrating the issue. When I read about it, I felt proud to be a part of India that would do this."
"Airlift", which releases this Friday, stars Nimrat Kaur opposite Akshay.