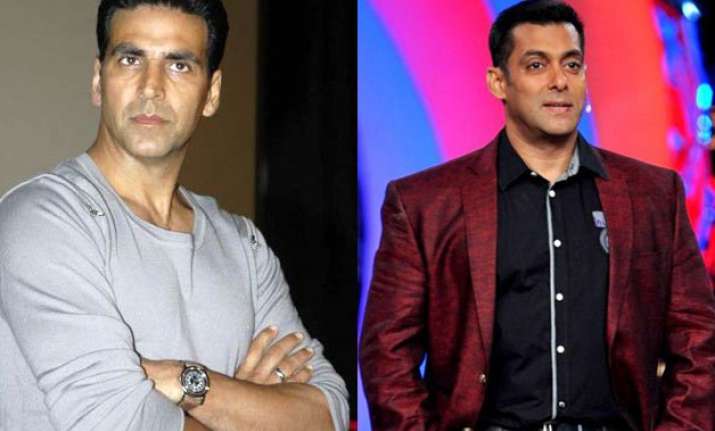 New Delhi: The anticipation levels for the much popular Bigg Boss 9 are quite high ever since it was announced and with Salman Khan returning back to the show, it was like cherry on the cake.
Although there has been plenty of speculation about the show, be it about the final contestants or the launch date, Salman Khan's promo for Bigg Boss 9 indeed revealed the theme of the new season of BB.
Yes! According to the promos, Bigg Boss 9 is 'double-trouble', i.e., the contestants in the show will be in pairs.
Apparently, there had been rumours about two hosts as well including Salman Khan.
According to media reports, Bollywood actor Akshay Kumar was rumoured to host Bigg Boss 9 along with Salman.
However, Salman has finally rubbished the rumours and reportedly stated that sometimes rumours are spread.
Apparently, Akshay Kumar too was spotted ignoring questions about Bigg Boss 9 at a recent event.
Amidst all the speculation about the show, Bigg Boss 9 is all set to hit the TV screens with Salman Khan as its host on 11th October.